iStunt 2 (iPhone) Game Review: Amazing SSX Gameplay in 2D Form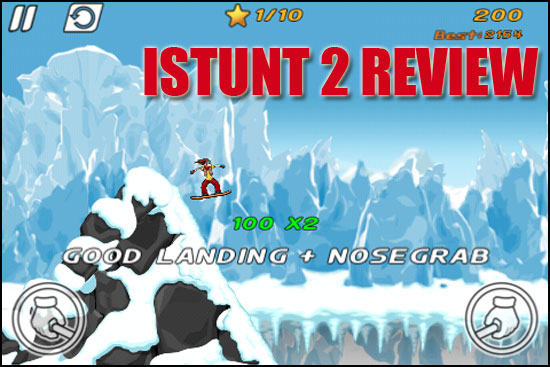 SSX 3 is one of my favourite console games of all time, and while it took a while, someone finally took the concepts that made that game so great, translate the entire experience into 2D and put it on the iPhone in the form of iStunt 2. And to borrow a line from the NBA: "I love this game".
If you had not caught the drift yet, iStunt 2 is a 2D snowboarding game. Players control the snowboarder (who curiously comes with ragdoll physics that kick in when he crashes) as he hits the slopes. After the first few levels on getting accustomed to the controls, players can carry out a whole plethora of tricks, including jumps, flips and even grabs with a combination of tilting the iPhone and tapping (or sliding) the finger on the screen.
The levels themselves are rendered really nicely in 2D with plenty of slopes and it's not very far that you get to experience the crazier parts of iStunt 2. There are power-ups that boost your speed, and there are even parts of the course whereby gravity is turned upside down. That's something that you don't see even in SSX 3.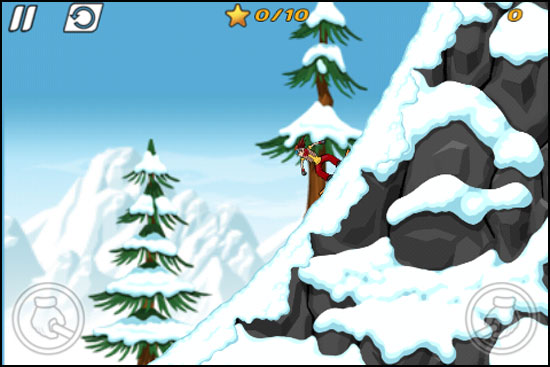 With plenty of levels (over 40, and the level selection is very nice done), Game Center intergration, beautiful graphics and crazy physics, iStunt 2 is more than just the sum of its parts, it's a keeper. Nine Over Ten 9/10 awards iStunt 2 with  a 4/5 rating. RECOMMENDED.
iStunt 2 is available on the iTunes App Store for just USD 0.99. Check it out over here: https://itunes.apple.com/us/app/istunt-2/id407775125?mt=8. A review code was provided by Miniclip to Nine Over Ten 9/10 for the purpose of this review.
Powered by

Sidelines
Previous Post Hummingz EVO (iPhone) – Beautiful Arcade Action Spiced with Extras and Boss Enemies
Next Post Barcode Hero (iPhone) Now With RealBeauty.com and 1UP.com