Irukandji (Mac) Game Review: Amazing Bullet Hell Action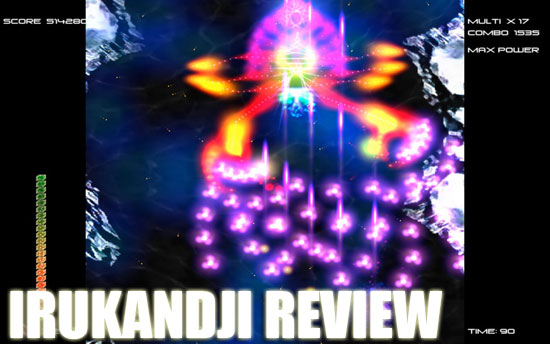 I came away from playing Irukandji thinking what an amazing bullet-hell experience it turned out to be and I've experienced it on the Mac. This shmup features really stunning graphics which are inspired by sea-life and plankton that need to be seen to be believed.
The enemies are procedurally animated sea monsters of various shapes and sizes, and some of the bullet patterns generated by them rival even those featured in Japanese "manic" shooters. I really had a tough time playing the game and navigating the "mazes" as a result of the bullet patterns became a full-time, but really interesting occupation.
Irukandji features a total of 6 ships to unlock, and before you scoff at the single level the game has, the giant crab of a boss is one tough mother.. Players get to submit their scores online and there are 10 challenging achievements to unlock.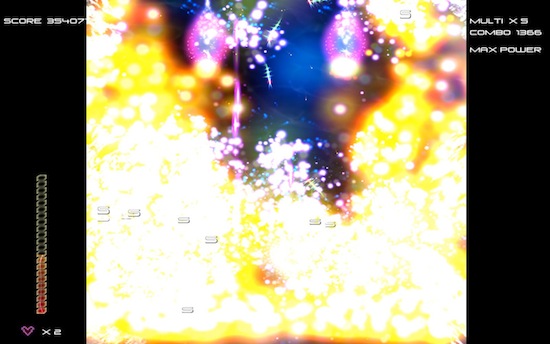 I'm very impressed with the game both graphically and gameplay-wise, and even more so on the the game's small footprint. My copy of Dodonpachi Revolution takes up 363 MB on my iPhone where as this game takes up only 14 MB in all it's procedural glory on my MacBook Pro. What it can use now is probably more levels, perhaps in the next update?
Nine Over Ten 9/10 awards Irukandji with a 4/5 rating. Recommended.
Irukandji is available on the Mac App Store for USD 0.99. Check it out here: https://itunes.apple.com/us/app/irukandji/id414472647?mt=12. A review code was provided to Nine Over Ten 9/10 for the sole purpose of this review.
Powered by

Sidelines
Previous Post Check Out The Pagani Huayra in Shift 2: Unleashed!
Next Post Cut The Grass HD Comes On To The iPad