Infinight (iPhone) Game Review: Atmospheric Survival Horror Everyone Can Play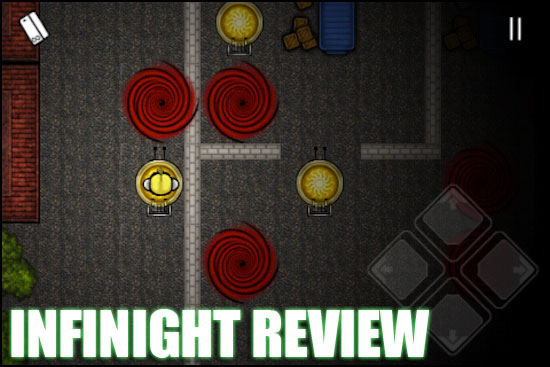 What usually goes in your head whenever someone mentions about survival horror games? You would think that they would be 17+ affairs with zombies or vampires making life miserable for the player. Well, Lambda Mu's latest game for the iPhone and survival horror title, Infinight, bucks the trend and introduces survival horror that even kids can play.
The premise of Infinight is the stuff nightmares are made of. Players take on the role of a character who has just woke up in a deserted hospital with no recollection on who he is and why is he in the hospital in the first place. Tasked with looking for exits on each level, players are forced to navigate through the perpetual blackout with the occasional flashes of light lighting up the level.
These flashes of light help players to look out for voids, traps that appear on the ground and hitting these voids will take off one of the character's limited amount of lives. Players will have to quickly take note of where these voids are and come up with a route to avoid them. In later levels, players can guide their character to step on Flash Points to temporarily illuminate a level.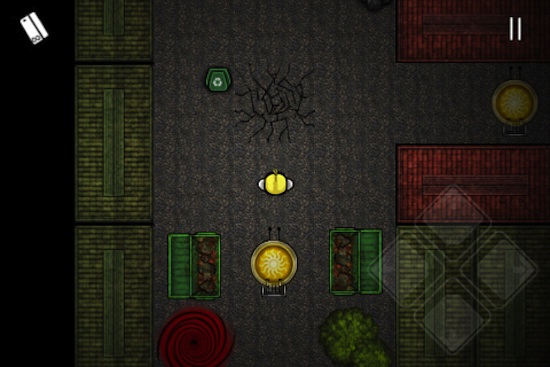 Infinight not only has a great single player experience (both in Campaign and in Free Play), but it also has multiplayer action over Game Center as well. The graphics complement the gameplay well and I must say that the combination of the background music/sound effect, gameplay and graphics is a little nerve-racking one and in a good way adds up to the entire experience of playing the game.
Like I've mentioned earlier, Infinight doesn't need monsters to freak players out. It's creepy enough to walk in the dark, navigating the maze like levels and illuminating them temporarily to find out and avoid the traps. Fans of the survival horror genre who would prefer something cerebral along with the genre staples of being atmospheric and challenging will find themselves at home with Infinight.
Nine Over Ten 9/10 rates Infinight a 4.5 over 5. HIGHLY RECOMMENDED.
Infinight is available on the iTunes App Store for USD 0.99. Check it out over here: https://itunes.apple.com/us/app/infinight-a-thrilling-light/id409314233?mt=8. A review code was provided by Lambda Mu to Nine Over Ten 9/10 for the purpose of this review.
Powered by

Sidelines
Previous Post Poker With Bob (iPhone) Game Review
Next Post Check Out The Pagani Huayra in Shift 2: Unleashed!