Getting RTS Pwnage On The Mac
I just got my sorry self handed over by the enemy A.I in Command & Conquer Red Alert 3: Uprising. LOL. Should have known that this expansion is going to be a lot tougher than what I'm accustomed to, or maybe it's just me getting older or the fact that iPhone gaming took away my mouse/keyboard gaming skillz.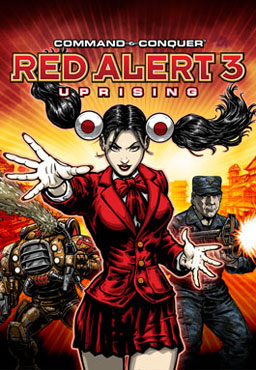 Anyways, tough missions aside, one thing that never gets old in the Red Alert games are the voice-overs. The person scripting the lines must be a comedian or something. I started off with the Soviets first and the grunts were going like "Why must we fight in the snow?"
The Mac version runs very smoothly on the MacBook Pro, but with one caveat, graphic settings had to be set to low, otherwise, there are noticeable graphic artifacts. This is going to tide me over until EA decides to release Tiberium Twilight for the Mac.
Powered by

Sidelines
Previous Post Speedy Biker (iPhone) Game Review: Controls Throw A Spanar
Next Post American Ball (iPhone) Gets An Update