Earth Defense Force (iPhone) Game Review: Classic Arcade Shmup Re-lived!
"Old is gold" as people say, and as I'm playing Earth Defense Force on the iPhone, I would like to say "Amen to that". For those young ones out there, Earth Defense Force was an arcade/SNES game, a horizontal shmup to be exact, released by Jaleco back in 1991. The guys at DotEmu brought this to the iPhone just recently and I would say, it's a glorious example of old-school arcade gaming.
The game is rather difficult, and thankfully your spaceship (the XA-1) comes with shields that dwindle down when hit. The weapons are upgraded kinda like RPG style, the more enemies you shoot down, the more the "level-up" meter fills up. Weapons get upgraded each time the "level-up" meter is filled. This means that there are no power-ups to be collected.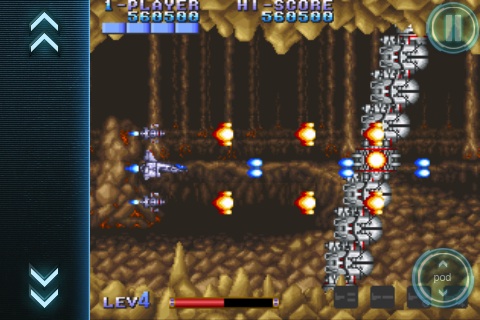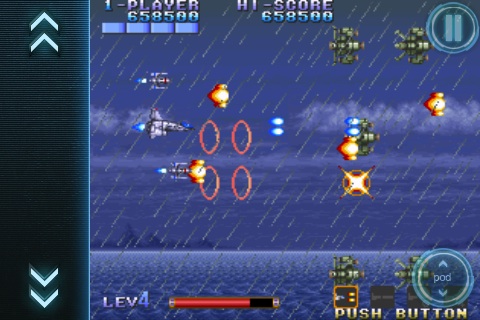 There are two gameplay types, a Free Play mode that makes your ship invincible and it's ideal for training sessions, whereas the Arcade mode ensures that only the best survive. Players can opt for new touch based controls or the traditional controls done virtually. While the graphics celebrate old-schoolness, I encountered some jerky movements whenever there are more sprites on screen, perhaps something to be looked into.
Game Center is one of the other 21st century innovations included in-game, providing the online leaderboards and achievements. I would say that Earth Defense Force is a very good port over to the iPhone and highly recommend it to arcade enthusiasts and even shmup fans. Nine Over Ten 9/10 awards this game with a 4/5 rating. RECOMMENDED.
Earth Defense Force is available on the App Store for USD 1.99, check it out over here: https://itunes.apple.com/us/app/earth-defense-force/id406673188?mt=8. A review code was provided by DotEmu to Nine Over Ten 9/10 for the purpose of this review.
Powered by

Sidelines
Previous Post Magical Images – Amazing Eye Illusions (iPhone) App Review: Two Thumbs Up!
Next Post Catwoman Rocks – But You Probably Know That Already