Nine Over Ten 9/10 Launched Mac Gaming Coverage with Angry Birds (Mac OS) Review
I bought a MacBook Pro (yup, I've "switched) a couple of weeks ago and it's safe to say that, yes, Nine Over Ten 9/10 is now in a good position to review Mac OS games, specifically the ones sold through the recently launched Apple App Store. So what better way than to kick start Mac OS game reviews with the review of Angry Birds.
Previously available on the iPhone and iPad, this game involving sling-shooting birds at a bunch of pigs was a phenomenon. The game was easy to play, difficult to master, the characters were cute and the gameplay was addictive. How does the overall experience translate over to the land of physical keyboards, large touchpad, mighty mouses and bigger screens? It comes over INTACT, and on the MacBook Pro, the entire experience is defined by the touchpad.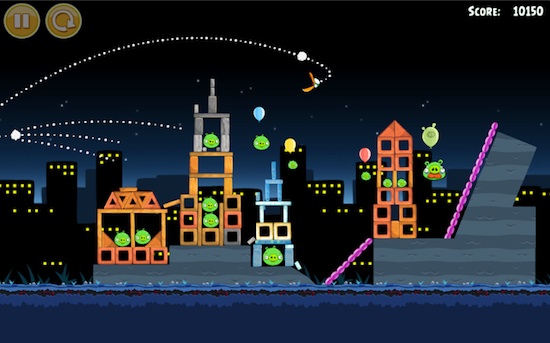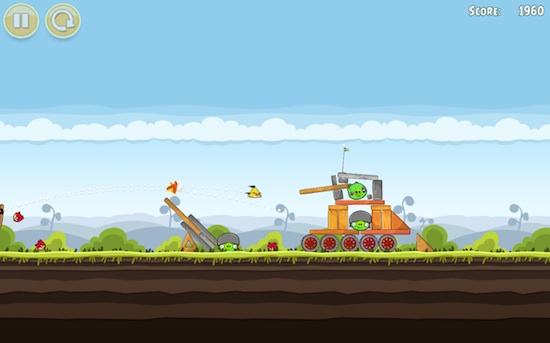 The touchpad behaves like a touchscreen in the absence of one. To zoom in or out, players use two finger movements on the trackpad. Swiping left or right with 2 fingers allows players to navigate a level. A three finger tap brings out the menu while a single finger gesture to the left prepares one of the birds for launch. The controls are just amazing.
Graphics wise, there's literally no difference than viewing the game on the iPad. One would think the developers could have more shebang since the app will be running on a Mac but keeping it simple is one way to let the gameplay speak for itself and leave complex graphics to other games on the App Store such as Braid and Pinball HD (both which I'm downloading now).
The Mac version of Angry Birds features 195 levels and that's plenty of time-wasting opportunity right there. And if you have just one game to purchase from the App Store, make this your choice. It's pretty hard to go wrong with this, furthermore it's being sold at half price at the moment. Nine Over Ten 9/10 awards Angry Birds with 4.5 STARS out of 5. HIGHLY RECOMMENDED.
A copy of Angry Birds was purchased from the App Store for this review. The game is available at USD 4.99 at the following link: https://itunes.apple.com/us/app/angry-birds/id403961173?mt=12
Powered by

Sidelines
Previous Post What A Bargain: Fallout New Vegas (PS3) For Just USD 19.90!
Next Post The Great Star Walk & Solar Walk Promo Code Giveaway!