Crazy Critters (iPhone) Game Review
I'm beginning to wonder whether all this tapping on my iPhone's screen is going to cause it to break one of these days. But anyways, one game got me tapping the iPhone after dinner and that was LambdaMu Games' latest release for the iPhone/iPod touch platform, Crazy Critters. It's a whack-a-mole game in which you not only get moles, but other animals such as chickens, ducks, pigs, horses, alligators (!) and many more coming out of 'em holes. The back story has animals displaying bizarre burrowing behaviour. LOL
The player's task is pretty simple at first, fling any animal that pops up from the hole or tap once on the troublesome ones to stun them before tossing them out.Players build up a streak as long as none of the animals pop back into their holes. Connected stunned animals can be flung out together to form combos and to earn more gold. Ultimately players much reach a certain gold threshold before the next level is unlocked.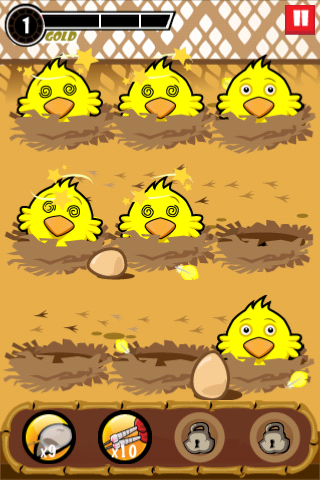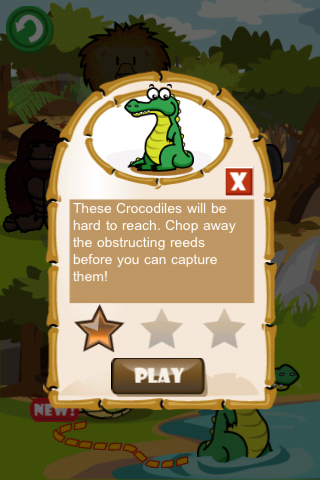 Now, some of these animals can be real rascals, and this is when power-ups come into play. Power-ups are unlocked as players progressed through the levels and can be replenished at the shop using the earlier mentioned gold. The auto-net power-up catches rogue chicken who attempt to jump from one hole to hide into another (breaking the streak); other power-ups like coffee slow down time and machetes cut down obstacles blocking animals from being flung out of their holes.
Players will be racing against the clock and there's pressure to form bigger combos (like throw out 9 animals at once) in order to earn gold in a shorter period of time. There are interesting achievements to be earned (made available by Game Center) and a score leaderboard for the endless mode. Crazy Critters has 5 different stages, each with their own set of levels. There's quite a bit of replay value as players get to use an increasing number of power-ups as they pass through the stages and players can revisit previous levels with additional power-ups to try for better scores.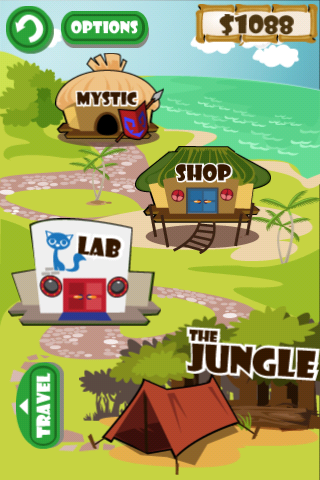 While probably not as "serious" a game when compared to their previous offering (4Towers, see the review here), LambdaMu's Crazy Critters is a lighthearted and fun game with a surprising amount of depth for a whack-a-mole game. The game is now available on the App Store for USD 1.99, check it out over here: https://itunes.apple.com/us/app/crazy-critters-the-adventure/id392912919?mt=8. RECOMMENDED.
Powered by

Sidelines
Previous Post Penang Bridge International Marathon 2010 – Race Report (Half Marathon)
Next Post Disney Mobile's Black Friday Promotions for iPhone/iPod touch/iPad Apps Starts This Friday!