Towers vs. Dragons (iPhone) Game Review
Variety: a noun used to describe an assortment of things when it comes to Tower Defense maps, towers (combinations, upgrades) and creeps, but never gameplay. Normally what happens during a path-based Tower Defense game like ElementalTD, players will line up their towers based on the path, maximising on choke points as well as considering what type(s) of creeps are coming through in a particular wave. This goes on from one level to the next, with nothing much differing except for maybe the paths and creeps.
While I thought things could not get any better for Tower Defense games (I really love them despite the rinse repeat kinda thing mentioned in the paragraph above, because most often these games are challenging), I then bumped into Jury Shortki's Towers vs. Dragons. Superficially it looks like it has taken inspiration from Fieldrunners, which belongs to another Tower Defense subgenre, one where you have to construct paths using towers, instead of building towers along paths like ElementalTD.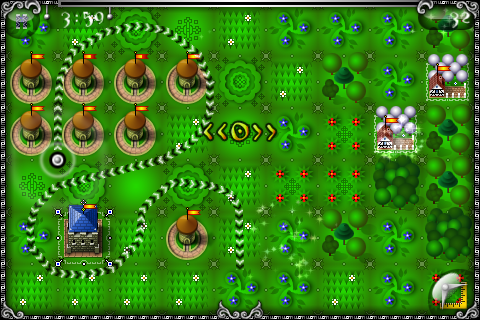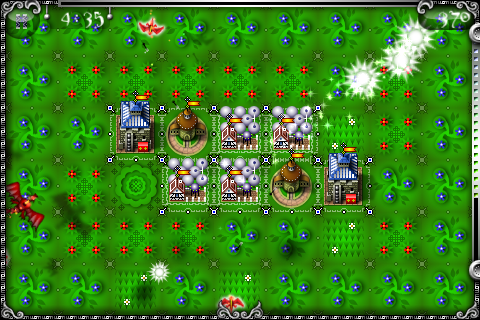 There's more than meets the eye when it comes to Towers vs. Dragons, in which the dragons (which form up the creeps in this game) have to be guided by the players to fly around the towers so that they can be shot down! It's like having Flight Control in a tower defense game. Making this happen is the usage of mana. You'll need mana to take control of the dragons and draw out a flight plan (by tapping and then dragging on the screen).
Mana is also when it comes to building towers and other support buildings. Mana is generated on random locations on the map and players can build mana generating buildings to actually speed up the process. Like many other TD games, Towers vs. Dragons knows how to throw up a challenge, and it never really lets up until the level is completed.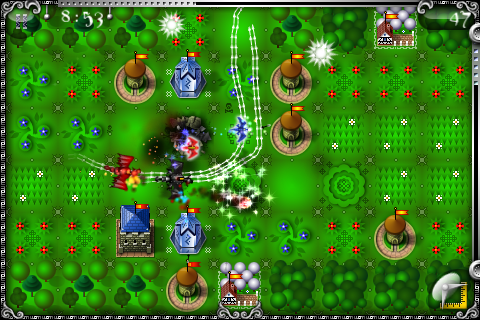 While I pretty much described the basics in Towers vs. Dragons, what sets the game apart from other TD games would be the mission-styled levels, which offer a surprising number of gameplay options.  One mission will have you defending a town (with no opportunity to build additional towers), another mission will have you trapping dragons with a spell, forcing them to in a short, static path, and another mission will have players keeping the number of escaping dragons to a minimum.
The developer also gave Tower vs. Dragons a humorous touch as well. Set in medival times, the characters involved in briefing you before and after a mission (and sometimes, in between) are a talking horse and a knight who replaces foul language terms with…fruits. Funny dialogue aside, there's Game Center support for online leaderboards. Nice.
This is a very good effort from the Russian developer Jury Shortki as far as TD games are concerned, bringing about an unexpected twist in terms of gameplay variety. Towers vs. Dragons is available on the App Store for just 0.99. Check it out over here: https://itunes.apple.com/us/app/towers-vs-dragons/id392015311?mt=8. RECOMMENDED.
Powered by

Sidelines
Previous Post Disney Mobile Launches New TRON: LEGACY Mobile Game Based On Iconic Light Cycles
Next Post Penang Bridge International Marathon 2010 – Race Report (Half Marathon)