Rise of Atlantis (iPhone) Game Review
While it's typically quite difficult to run away from the normal "match-3" game design, Rise of Atlantis for the iPhone /iPod touch tries to be a little different by adding a bit of the "History Channel". As you progress through the game, you get to learn more about the cultures of ancient civilizations such as the Phoenicians, Egyptians, Carthaginians, etc etc, with a slight Atlantis curve ball (hence the title) added to the mix.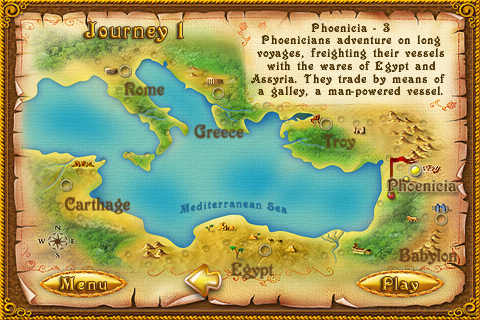 Gameplay wise, anyone familiar with Bejeweled should feel right at home. But rather than face with an endless mode in each level, there are certain objectives to be met.  Basically you need to move particular puzzle pieces towards the bottom of the board, and once each puzzle piece is collected in this way, the level ends. There's a timer involve and if you fail to collect the pieces before the time runs out, it's game over.
Power-ups such as bombs are collected this way and can be used immediately once obtained. The sun power-up requires charging whereby you'll need to do match-4s to fill up the charge meter. It gives the gamer better options at tackling a level.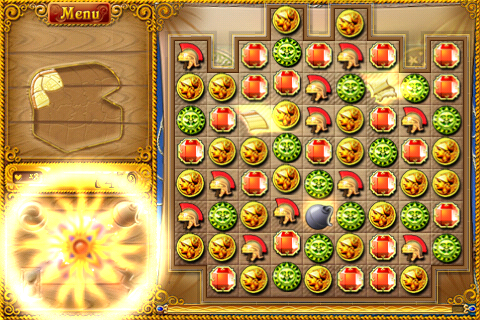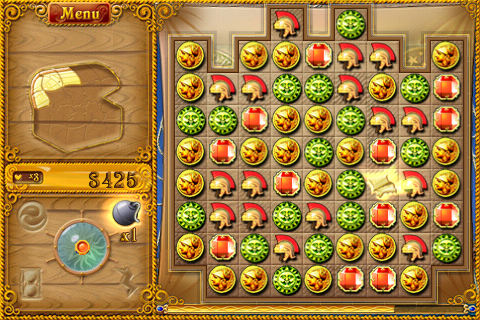 The game looks pretty graphics wise, there are no qualms about that and this complements the rather standard gameplay. The recent update gave Rise of Atlantis OpenFeint support, which is always a good thing (online leaderboards, achievements). Check out the game over at the App Store where it's selling for 99 cents: https://itunes.apple.com/us/app/rise-of-atlantis/id316272079?mt=8, it's a decent time waster.
Powered by

Sidelines
Previous Post Indie Dev Koolfing Releases Whack'N Roll for iPhone/iPod touch
Next Post Duke Nukem Takes Forever, Finds Gearbox: Coming in 2011 (Not Kidding)