The Incident (iPhone/iPad) Game Review: 8-Bit Rocks!
Ahh…Scribblenauts. That's one heck of a crazy game on the Nintendo DS. You just need to write the name of an item, be it a T-Rex, balloon, bear, airplane, vampire, i.e. anything that you can think off, and it will appear on screen.  While you can practically draw anything in Scribblenauts, iPhone game "The Incident" can drop practically anything on your player character.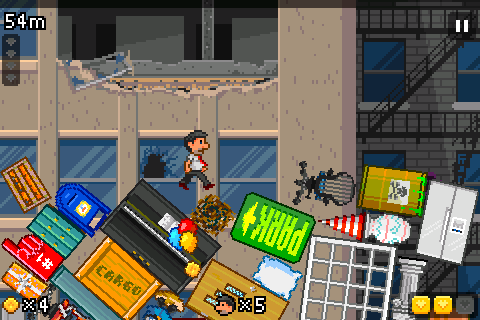 The game is a platformer, and you'll need to move your character from left to right (by tilting the device) to avoid debris, which can be anything from grand pianos, barbershop poles,  metal girders, fridges, cars, bikes, etc, falling from above in a perverse amalgamation of Scribblenauts and Ice Climber. Yup, there's no way but up in this game as you run, jump and push to get above the pile of crap falling on your head and to find out what's causing it.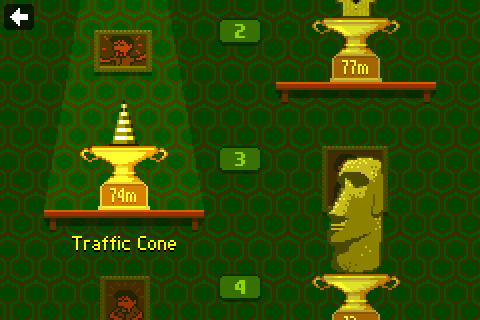 And this is actually pretty fun, especially when you get your player character killed. The game will notify you on what killed the your PC (in my case, I got hit by an Easter Island Statue) and at what height. You are provided with a health bar, and you can take two hits before dying. The Incident is generous though with First Aid balloon  that come floating up; bursting them regenerates your character's health.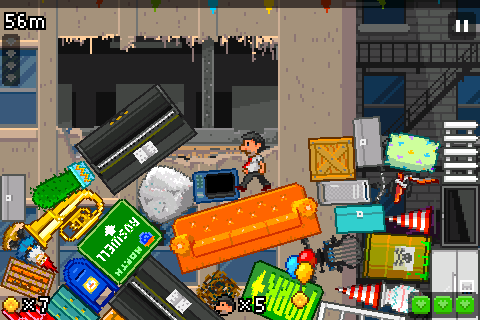 Aside from the cool "sky raining stuff on you" concept, the game's graphics is one of the aspect  that I really like about the game. 8-bit graphics are pretty much the in-thing today (just look at that really naughty Flairs' Truckers Delight game…) and I've got very little to fault the game on. The developer really nailed both the game design and the graphics, as well as the chiptune soundtrack on this one, resulting in an 80s throwback for the 21st century. The sound effects sound (no pun intended) like they have been lifted off games like Super Mario, completing the whole retro feel.
If you have not checked out "The Incident", you owe it to yourself to do so. The game is available on the App Store for USD 1.99, check it out over here: https://itunes.apple.com/us/app/the-incident/id385533456?mt=8
Powered by

Sidelines
Previous Post Shopping Spree: id Software and Square Enix iPhone Game Sales!
Next Post MagniFusion (iPhone) Review