Video Game Design: More the Merrier!
I was talking with my girlfriend the other about buying street food and often much you have to buy more than one in terms of quantity. For example buying a stick of satay would be both unsatisfying to both the seller (since the cost of the condiments and sauce will trump the amount he is selling the stick of satay for) and the consumer (having one satay is never enough, you gotta have more).
The same thing can be said the number of opponents a video game can actually throw at you at any point of time. Case in point, Batman Arkham Asylum. The game places the player in situations whereby he'll have to face multiple opponents but the combat system, dubbed "Freeflow" made beating up enemies a really fun thing, beautifully realising how Batman should fight.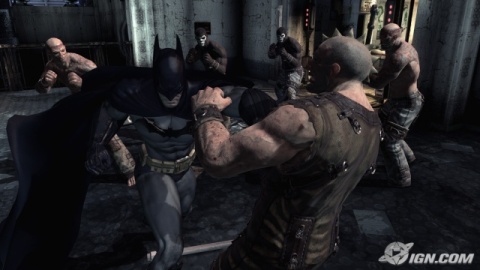 The game would have been different though is enemies were served piecemeal, and wouldn't have done "Freeflow" any justice at all (I would doubt that it would have been introduced in the first place), depriving a certain amount of satisfaction from the player. Other examples of "more is well…better" would be Fallout 3. While players might find just one or two enemies engaging them at a time while they are starting out in the game, it doesn't take long for a challenge to present itself, in the form of large group of mercs from either the Talon  Company or the Regulators, depending on your karma status.
Shooters however are less satisfying even though most FPS can throw a large amount of bodies at you. I don't know why, but this may have to do with the need for the game to give something to the player to do, which is to shoot at stuff. I wonder if they really teach this concept at video game design schools? Satisfaction can be derived from surviving a level or simply chalking a high body count. In any case, I don't know where I'm rambling at. Just bring me more satay.
Powered by

Sidelines
Previous Post How I Spent USD 10 on Apple's App Store for my iPhone