Nintendo Releases Mario-Themed Playing Cards
Did you know that Nintendo first started off as a company producing playing cards back in 1889? They still do and now they have just released several Mario-themed playing cards. There are three sets available, each going for USD 14.90. Each of these set depict Mario and gang through their various stages of evolution, from the dot-graphics era to that of the refined 3D look on the Nintendo Wii.
In each set, Mario plays the role of King, while King Koopa (Bowser) is the Joker, with many other popular characters are featured in the rest of the cards. Playing poker will never be the same again as I'll be tempted to say 1UP instead of raise.
Check out the sets below as well as the product shots:
Mario Trump Playing Cards – Dot Version ~ Click here for purchase information
Mario Trump Playing Cards – Standard Version ~ Click here for purchase information
Mario Trump Playing Cards – Neo Version ~ Click here for purchase information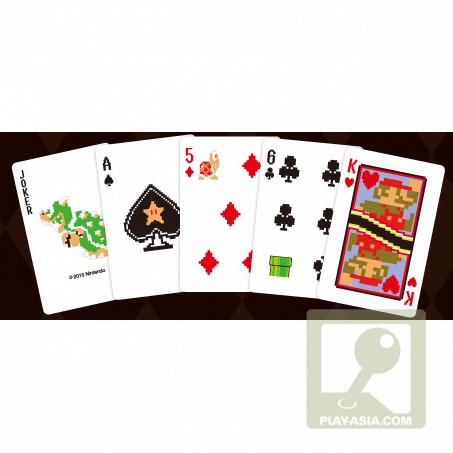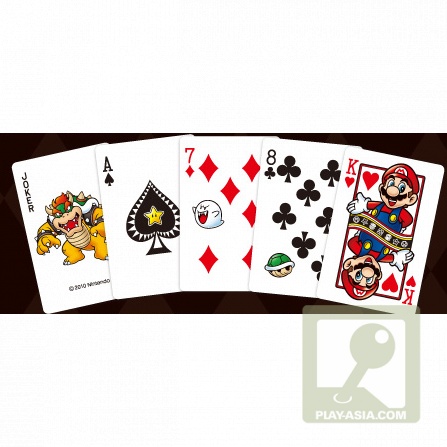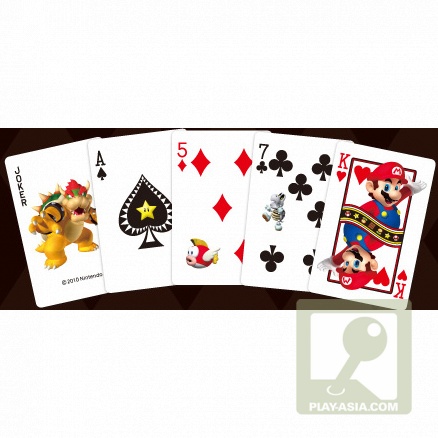 Powered by

Sidelines
Previous Post Zattikka Secures $5.5M Funding
Next Post Comic-Con News: Green Lantern Game, inFAMOUS 2, Street Fighter X Tekken