Jakarta Nights – Food, Traffic, People
I'm over at what is known as the "Big Durian", a.k.a Jakarta, Indonesia for several days due to work reasons. And it's a totally different beast from Kuala Lumpur, being a smorgasbord of smells (mostly unpleasant, the air polluted), traffic (perpetual gridlock) and people (it's just so heavily populated). However, Indonesians are very nice people and furthermore the food here has been great!
But it also looks like I've missed out quite a bit on what's been happening online and in the world of sports. I missed the launch of iOS 4.0 and while there is WiFi, slow Internet speeds have prevented me from downloading both the new version of iTunes and the iOS 4.0 update itself. The hotel TV doesn't seem to be showing World Cup matches and now I just rely on BBC's online site for reports when I wake up in the morning.
One thing I noticed is that iPhones are not really the smartphone of choice with Indonesians, instead they go for the Blackberry. I've lost count on the number of times I've seen Blackberry ads and the number of users using the phone or clones that look like the phone. If there's one thing I really like about those odd-shaped phones, it's the physical QWERTY keyboard.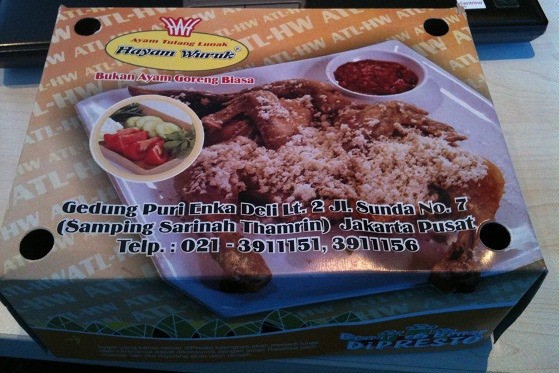 I leave you with what I had for lunch yesterday, Ayam Tulang Lunak. It's basically chicken cooked within a pressure cooker until the bones are soft to the point of being edible. It's really quite nice and the chicken is served with rice and other condiments that you can usually find with Ayam Penyet: long beans, slices of cabbage, fried beancurd, tempeh and really hot chilli sauce.
Powered by

Sidelines
Previous Post Lord of Ultima: Glimpses of Boredom
Next Post Don't Miss EA Games' Fire Sale!