Project Restoration: SEGA Dreamcast
I brought back my Sega Dreamcast console all the way back from Sitiawan and now, in addition to the SNES console and my PC, I now have another piece of hardware earmarked for a restoration process. I plan to replace the internal battery since it's pretty dead at the moment, showing the date/time screen everytime I boot the sucker up. A VGA box would be a necessary purchase as well since I intend to play Dreamcast games on my newly procured LCD monitor. Last but not least I'm going to do a full shell replacement since I have transparent green Dreamcast case lying around.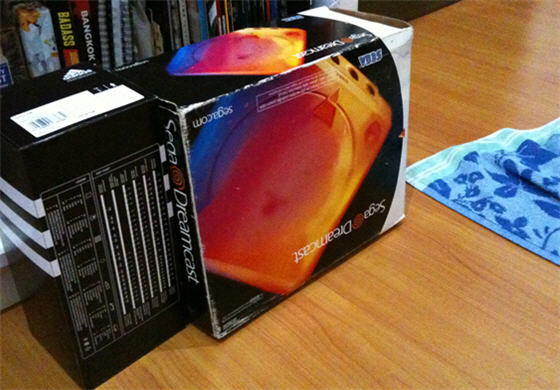 While the latter 2 shouldn't be an issue, the first task, which happens to be the most important one to be accomplished is wrought with more problems than I thought. It's not going to be a straightforward replacement of the battery since what I read online involves the use of a soldering iron. Meh..
Powered by

Sidelines
Previous Post Split/Second (iPhone/iPod touch) Review