Facemakr Review (iPhone): Avatar Creation on the Go!
To a guy who actually spent an hour on Fallout 3's character editor in order to ensure that his PC (player character) looks like Bruce Lee in the Capital Wastelands, getting a request to review an iPhone app that actually builds custom avatars is right up my alley.
Facemakr is a pretty interesting app. At first I thought it was just about dragging several elements together to come up with some silly face; you can select hundreds of different face parts to create a unique face. You can then choose the colour of these individual parts. To most people these functions are pretty much standard.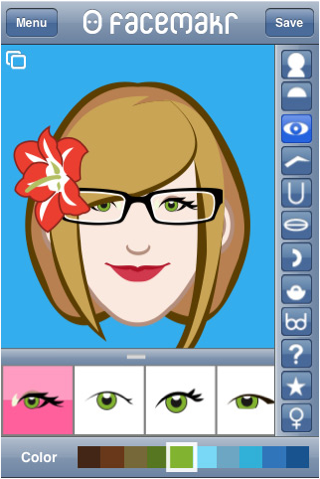 But then I realised that complementing these functions are controls that allow you to scale and rotate them in such a manner that applying finesse would mean a more satisfying result. The key to how Facemakr works is its vector-graphics based engine. This allows elements to be manipulated however you like without loosing fidelity and the result remains sharp. Hats off to the developers that came up with this engine in the first place.
Face avatars created by Facemakr are stored within the iPhone/iPod touch's Photo Library, making them easily accessible for uploads to social networking sites and as e-mails attachments. If you can get over the USD 2.99 price tag, I do recommend Facemakr for budding avatar artistes out there, it's easy to use and comes with a complete feature set and robust graphics engine. Click here to check out Facemakr on the App Store.
Powered by

Sidelines
Previous Post Play-Asia's Classic Games Sale: Get Retro Games Cheap!
Next Post New Nickelodeon SpongeBob and ParentsConnect Apps Hit the iPhone