Blackest Night #8 Review
The Blackest Night storyline started with some shocking moments and brought readers through the carnage of the dead (both superheroes and villains alike) powered by black power rings. After seven amazing (and horrifying issues), the final issue, Blackest Night #8 closes with a bang!
With a temporary alliance of all Lantern corps and a little help from Deadman, Hal Jordan and gang destroy Nekron with the interesting side effect of bringing the dead truly back to life. The repercussions will definitely be felt not only in future GL books but also the rest of the DC universe. Brightest Day should be pretty damn interesting.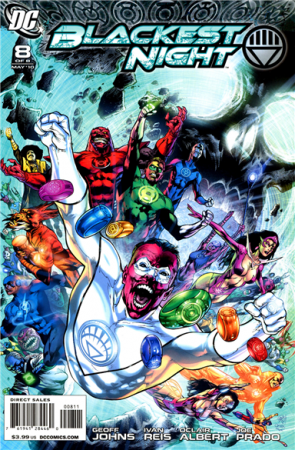 Deadman, Aquaman, Martian Manhunter, Captain Boomerang…they are all back.
Aside from the cool storyline, which sometimes fell foul to some convenient plot devices (#8 has several too, see whether you can spot them), the hallmark of the Blackest Night series has always been the artwork. In #8, it is simply amazing!
In any case, do pick up a copy as soon as possible. I can't wait for the trade paperback. I leave you with one of the funnier lines in BN #8, courtesy of Deadman: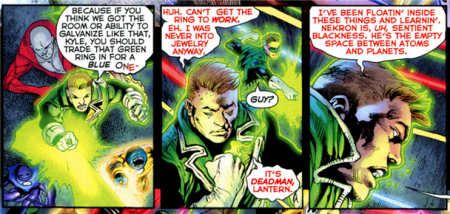 Powered by

Sidelines
Previous Post Ultimate Guide to Nintendo DSi LL/XL Accessories