Battlefield Bad Company 2 TV Spot and Free Map Pack DLC
Battlefield Bad Company 2 is out. For those who pre-ordered, congratulations on your free upgrade to the Limited Edition copy of the game. And for all of you who purchased Bad Company 2 brand new, please don't forget that you can download the Day 1 DLC Map Pack for free!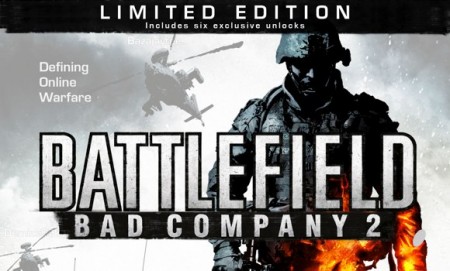 The Map Pack contains two new maps, Nelson Bay (Rush) and Laguna Alta (Conquest).  Console gamers who purchased used versions of Bad Company 2 which don't include a code can purchase one via the in-game store for $15. PC gamers will get the content via game update.
If you have not checked out the Battlefield Bad Company 2 TV Spot, here's the place to watch it:
P/S: I find it a little ironic that with the release of BFBC2, Infinity Ward (developers of Modern Warfare 2) is having a pretty serious crisis.
Powered by

Sidelines
Previous Post On Why ApocalyPS3 Happened and My Red Faction Trophies