The One About Blue Talking Lemurs and The Book of Eli
Kudos to James Cameron for winning two Golden Globes for his movie Avatar. I watched it the other day, and while I found it to be an outstanding film from a technical standpoint, the story felt like a rehash of other films put together.
You can practically see shades of Dances with Wolves (guy gone native with Native Americans), The Last Samurai (guy gone native with Japanese samurai), Pocahontas (guy gone native with Native Americans), Starship Troopers (mechs, weird alien creatures) and Tropic Thunder (for the explosions).
Hmm, with this crazy guy-gone-native-with-blue-walking-talking-oversized-lemurs thing going on, do you know what I want to watch most so early into 2010?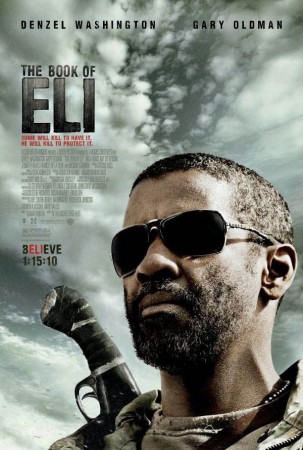 It's none other than Denzel Washington's The Book of Eli. The man can do badass, just watch Man on Fire. And he can do stoic, just watch Crimson Tide. Badass stoic heroes in apocalyptic wasteland settings are my cup of tea these days, so I can't wait for this to come to Malaysian shores.
Powered by

Sidelines
Previous Post Transformers: War for Cybertron Optimus Prime Comparison
Next Post Fancy a Virtua Tennis 2009 Sports Towel?