The Rempit Dilemma
Imagine if Tun Mahathir was an aspiring politician NOW rather than back in the 1960s and 70s. Wonder what he'll write in place of The Malay Dilemma?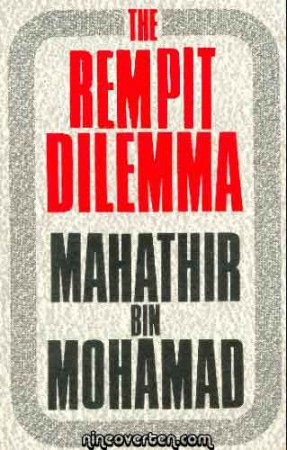 He would probably write another divisive opus on something that decades of Affirmative Action  has given rise to, Mat Rempits, in  The Rempit Dilemma.
Honestly though, the NKVE is infested with these devil-may-care bike riders on Saturday night at about 2 a.m., and nothing has been done to stop the menace. I suppose that if you see a lone Mat Rempit performing his stupid stunts on the highway, simply make an abrupt move into his direction and watch him crash.
Powered by

Sidelines
Previous Post iPhone Game Promo Codes Giveaway!
Next Post Sponge Dude and the Alien Hippies Review (iPhone/iPod Touch)