The Brave, the Bold and the Campy
What an odd-ball evening on satellite TV yesterday. I watched, for the first time, an episode of Batman: The Brave and The Bold. It's probably the campiest Batman on the TV screen since Adam West's rendition of the superhero.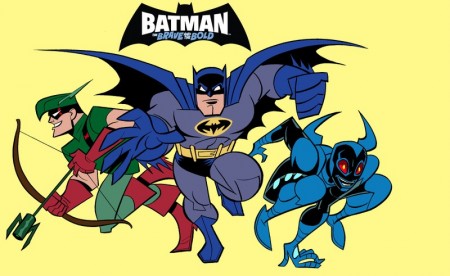 Pretty much everyone in the cartoon show (even his sensei) was commenting on how silly Batman looked in his get-up. Anyways, The Brave and The Bold is pretty fun to watch and good for a few laughs.
Next up on the list of campy stuff was Army of Darkness, which I caught mid-way after watching Batman. Sam Raini should continue making campy horror movies like this. Who would emerge tops from a "Bruce Campbell versus the undead" grudge match? Bruce Campbell of course! No contest!
Powered by

Sidelines
Previous Post ZOOZBeat Pro (iPhone) Review