Red Alert 3 Ultimate Edition (PS3) Demo Impressions
PS3 fanboys and girls, the day of reckoning has arrive, the day where the last excuse to upgrade and maintain your PC (for games) is finally obliterated. Red Alert 3 has arrived on the Playstation 3, and on depending who you ask, in fine form too.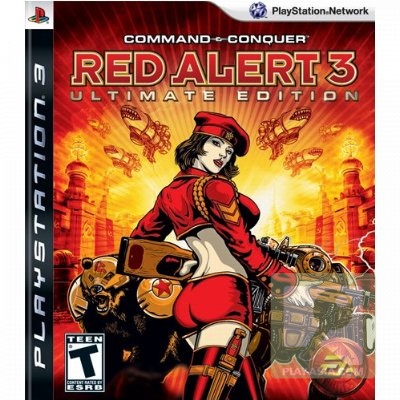 I've downloaded the demo last night and played abit and I'm already missing my mouse. While the controls take a little getting used to (the tutorial featuring three talking tanks from the three in-game factions on a truce; has hilarious dialog..and I mean it in a good way), the game is, from the intro cut-scene (you get to watch how the Soviets got everyone into this fine mess with their Einstein-vapourizing hijinks) to in-game graphics, BEAUTIFUL.
Certainly beats the PC version when it was running off my old AMD 64 on my HDTV. I guess the mouse is an ok sacrifice to have the game on the console. I'm getting this game. What about you? To get your copy of Red Alert 3 Ultimate Edition for the PS3, click here for details!
If you need to play the demo, it is now available on the US PSN as a 1.3 GB download.
Powered by

Sidelines
Previous Post Magic The Gathering Decks and Booster Packs Mega Sale!