Petition: Sega Dreamcast Magic The Gathering Game for the NDS
Back in 2001, Sega actually released a Magic: The Gathering video game for the Sega Dreamcast. Released only in Japan, the game was a faithful rendition of the collectible card game, just check out the following video:
Now, having a Magic: The Gathering game on the Nintendo DS would be really cool. I would actually like to petition Sega to create an updated port of the Dreamcast game (with new cards and new rules) for the Nintendo DS. It's time that the game that started the CCG craze to show upstarts like Yu-Gi-Oh and Culdcept DS on the Nintendo DS how it should be done!
Click here to sign the petition!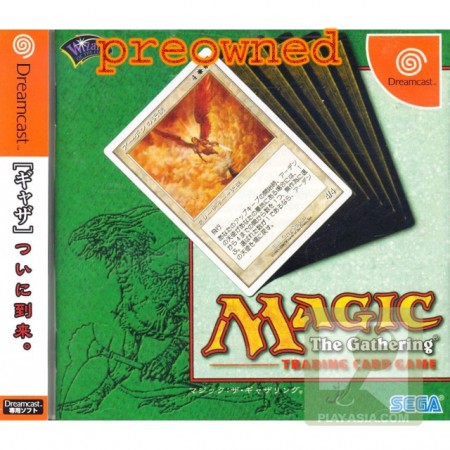 Coincidentally, a used copy of MTG for the Sega Dreamcast is currently selling for USD 74.90. Click here for further details.
Powered by

Sidelines
Previous Post Of Arcade Mania in the Post Office and Valentine's Day
Next Post How Much Does A Bouquet of Roses Cost in Cameron Highlands?