The Diary of the Guy from NFS: Undercover – Pt 2
Day Nine
Right after busting my ass out of jail, I was supposed to make it to the safe house. I had to contend with not only a couple of patrol cars and 2 roadblocks, but also a faulty GPS system on my dashboard. The GPS had the direction arrow pointing the opposite direction even though I parked the car right in front of the safe house. I swore I put in the right address into that damn thing…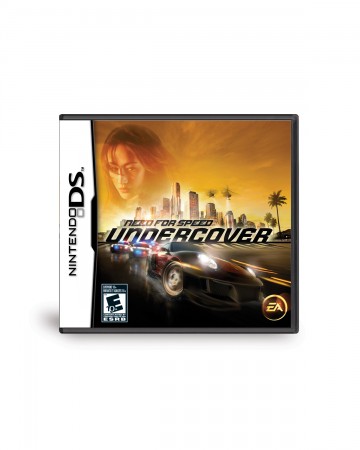 I was about to get comfortable when a phone call came in from a guy called Nickel. Looks like I made it into the gang's books after all, but with one catch… I'm supposed to steal a car and bring it back in one piece. It turned out to be not just any car, but a BMW M3 E92. Now when I got my own moolah..I'm gonna get myself one of these.
The hot job didn't go too well as the place was suddenly springing with cops and they had with them some really fast rides, no thanks to Ford, or is it Dodge… No matter, I had a few more tricks up my sleeve
Day 10
Just yesterday I had another encounter with a dastardly malfunctioning GPS device, but this time it was in a stolen M3. No thanks to the faulty directional arrow, I nearly got caught by my own colleagues who didn't know it was me incognito.
In any case, the poser's (Nickel) boss called, Hector's the name, stealing cars is his game. Apparently I've made quite an impression (I hope he didn't notice the dent I made on the M3 after ramming a cop car). He's looking forward to doing business with me in the near future.
I've got another problem in my hands now. Hector is actually putting up the M3 (dents and all) for sale, and I'm short a couple thousand bucks. The plan was to sell off my first car (the old jalopy of a GTI) but the plan hit a snag. I can't seem to sell ANY of my cars. This is ridiculous. Of well…. looks like I've got to take somemore car stealing missions from Hector to afford the car.
Day 12
Remember the latina who called nearly 6 days ago? Well she's back and she asked for a race. I promptly raced her on the highway and guess who won? Yours truly. But at what price? The girl disappeared again. Crap
Day 13
Rather than spend the day pining for lost love, the chase is on (literally). Chase called and its time to take down Hector. But first, I needed to round up his robber friends wrecking havoc in the city. Good thing they didn't realize that I was me driving the souped-up police car.
I sent 6 of them to jail, but not before Chase revealed that Carmen (the latina from yesterday), is really Hector's girl…double crap!
Click here to read Part 1 of the NFS:U diaries
Powered by

Sidelines
Previous Post My Stuff That Won't Run on the NDSi
Next Post PS3's Information Board Boo Boo