Warhammer: Arcane Magic Coming As iOS Exclusive This 2015!
I must say that mobile gaming platforms such as the iPhone have proved to be a boon for video games based on the Warhammer/Warhammer 40K universe. Due out this year is a new Warhammer title from Games Workshop and Turbo Tape Games, and it's an iOS exclusive. Titled Warhammer: Arcane Magic, it is a turn based strategy board game that casts players as powerful dueling wizards who use their spell cards to defeat their opponents and monsters.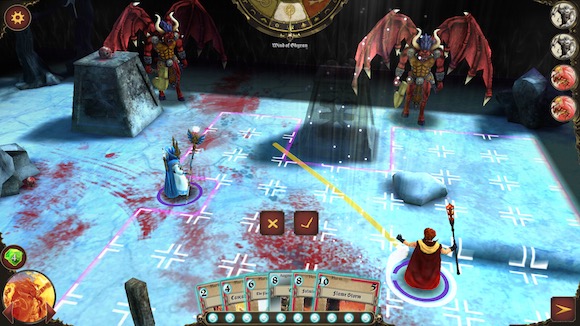 Warhammer: Arcane Magic takes place during the ferocious magical storms of the Old World and the Chaos Wastelands. Players assume the roles of famous wizards from the Warhammer world — including Teclis, Balthasar Gelt, and Wurrzag.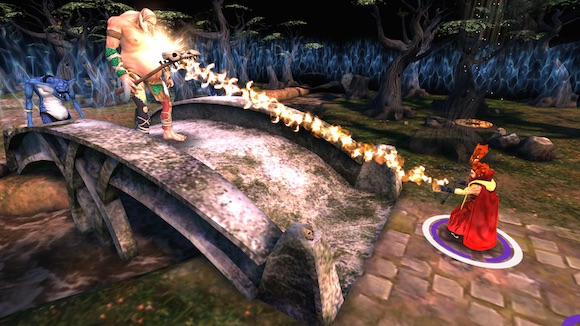 Each wizard utilizes unique powers and spells to fight legendary Warhammer monsters and daemons — from Harpies, Cygors and Ghorgons to Exalted Bloodthirsters, Lords of Change, and Keepers of Secrets. Warhammer: Arcane Magic will feature a deep single-player campaign that allows players to travel to the far reaches of the world in search of Arcane Power.
Judging from the trailer (see below), the premise kinda reminds me of the original Duel of the Planewalkers which was released for the PC years ago.
"We're pleased to have this opportunity to bring the Warhammer: Arcane Magic world to iOS, and we know for a fact that a smaller screen can still deliver an epic experience," says Fredrik Sundt Breien, CEO of Turbo Tape Games. "We're confident players will notice minutes after starting the game that we went 'all-in' when making Warhammer: Arcane Magic. Above all else, we're Warhammer fans!"
Powered by

Sidelines
Previous Post HAMARU (iOS/Android) Game Review: Fancy A Math-Based Shmup?
Next Post Free-To-Play Madness With Star Wars Rebels: Recon Missions and Final Fantasy: Record Keeper