Lost Oddies (iOS) Game Review: Cracking Your Head Over Game Difficulty and In-App Purchases
I've been cracking my head on Youdagames' latest iOS title, a puzzle game called Lost Oddies and it's not just due to the game's level of difficulty. It's a free-to-play title, and the objective is basically to get these multi-coloured blocks in place on each level. The catch here is that all blocks, called Oddies in the game, of the same colour will move in the same direction even if you are just moving one of them. This would lead to some really brain-cracking scenarios when you get one block into place, only to have the other(s) move out of position.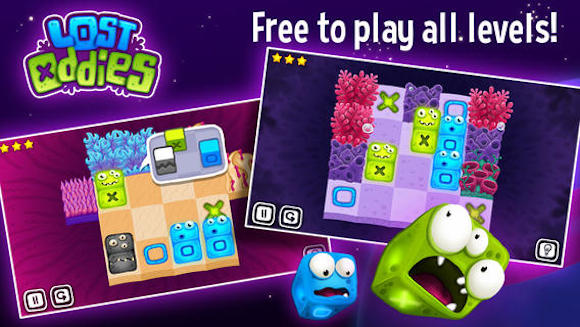 The game comes with all levels unlocked and there are 96 of them altogether. Considering that Lost Oddies has the occasional advertisement popping up, some concerned players might question how does Youdagames' actually make money. The answer is simple and lies in the hint system that the puzzle game employs. Players are given a finite number of free hints to help go through a level, but once those are used up, you'll need to buy them in packs via IAP.
I'm conflicted at how the hints system is implemented. Normally I would prefer game which have a slow-recharge on the number of free hints, it encourages non-paying players who are adverse to IAPs (I know I'm one of them) to continue to participate in the fun and not to mention foster a bit of goodwill. This is Youdagames' looking at the whole revenue generation thing from a strictly business sense and when put that way, isn't wrong either.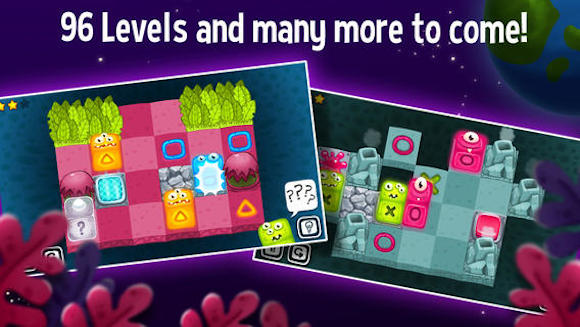 In any case, Lost Oddies itself gets a 4.5 out of 5 for being such a tough puzzler; I just hope your playing experience doesn't get too complicated/conflicted because of the whole IAP thing. The game is available for FREE on the iTunes App Store: https://itunes.apple.com/us/app/lost-oddies/id751440885?mt=8
Powered by

Sidelines
Previous Post A Look Back on Mobile Gaming
Next Post LEGO Legends of CHIMA Online Makes iOS Debut, Now Available on iTunes App Store