RoboCop (iOS) Game Review: In-App Purchases Are A Prime Directive
Dead or alive, you are coming with me. If you are an 80s kid, I bet you'd agree that RoboCop was a major WOW moment during our childhood, an introduction to profanity, ultra-violence and a seemingly undestructible cyborg hero with a supply of badass quotable quotes. As you probably know as well, the reboot version of RoboCop is set to hit the movies next month (this month actually, for us folks in Malaysia) and like most movies in the 21st century, we've got the movie tie-in game for iOS devices.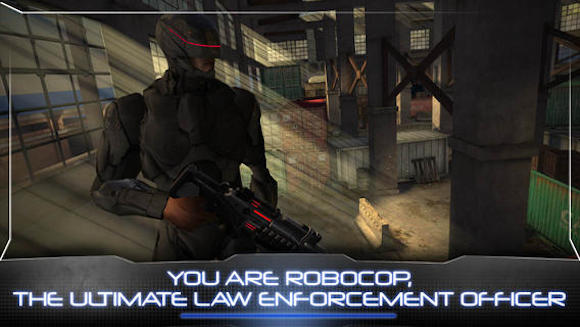 Created by Glu Games Inc, the game doesn't give out much plot points considering that RoboCop is essentially in a training simulator. The first thing that got to me while playing the game was why is RoboCop crouching under cover? Isn't his armour meant to protect him from weapons fire, or is he afraid that he would get his hand shot off? The new RoboCop doesn't settle for full body prosthesis, since technically the new Murphy isn't dead, just burnt into a living crisp ala Anakin Skywalker….so essentially he is OCP's Darth Vader…minus the Force.
Anyways, I'll let the gameplay video speak for itself (have a look at it above). The game looks pretty good and plays like an on-rails shooter like House of the Dead. You get to switch covers and once an area is clear, Robo gets the move on to the next area, no player intervention required. RoboCop for iOS is also a free-to-play title, like in the Marvel: Avengers type of mold, in which there's a charge meter which restricts you from playing too many levels at a time, and everything from weapons upgrades to suit upgrades costs in-game currency.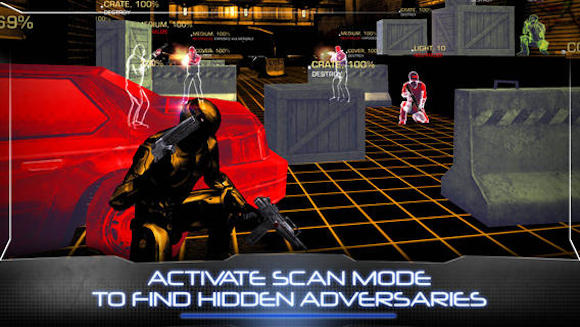 Things get a little ridiculous when the game extorts you to spend more in-game currency to get a better chance of unlocking a breakthrough node to level up RoboCop's suit. Crazy IAP implementation and a bullet-shy RoboCop aside, the game is still a decent (somewhat) third person on-rails shooter, and it's FREE, so technically there's no harm trying. Just don't start spending real money on it. Nineoverten.com rates RoboCop at a 3.5 out of 5.
RoboCop is available on the iTunes App Store for free (with in-app purchases), check it out over here: https://itunes.apple.com/us/app/robocop/id613322858?mt=8
Powered by

Sidelines
Previous Post Galaxy Run (iOS) 2D Platformer Adds A Marathon Of Fun With New Update
Next Post ByteSized Studios Releases Atomic Fusion: Particle Collider Filled With Geeky Arcade Awesomeness (iOS & Android)