Steam Reaction (iPad) Game Review
There's this Chinese drinking game that seems to be always played at parties and it goes by two players facing each other with their hands clasped. Each player will try to slap the hand of the other player, and the other player would try to evade with his hands still clasped together. There are plenty of feints in this boisterous game, and it's blink and you'll miss noticing the slapping movement.
Speaking about party games, it seems that I've been reviewing several of them for iOS devices this week, and the second game in the list would be Steam Reaction, a brand new game by Spanish indie game developers Cuspine Studios. And like the Chinese drinking game that I've mentioned earlier, the gameplay with this one is basically, blink and you'll miss.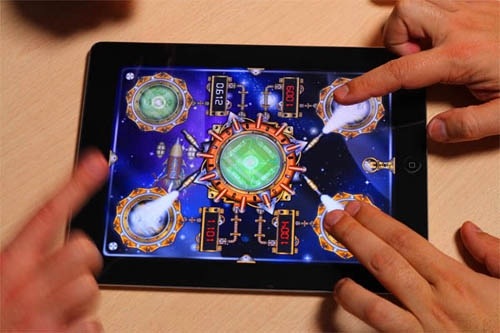 Simple as it is, the game supports up to 4 players, and the first one to hit the buzzer at first sight of the signal shown by the steam engine in the middle of the screen wins. The three game modes are almost similar in nature, and the win condition still remains the same. One word of caution though, I seriously do not recommend going up against A.I opponents, their reaction time is so fast it's borderline cheating.
Steam Reaction's steampunk visuals are beautiful to look at and you may notice some measure of background animation going on in the game. Whether or not they serve as a distraction (since your attention is supposed to be in the middle of the screen), it was pretty cool for the folks at Cuspine to put in something so whimsical.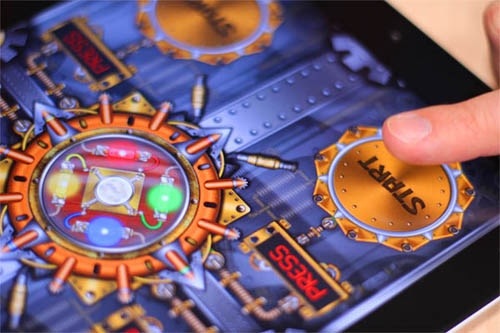 Steam Reaction is one game that you should really play in the company of friends. There's a competitive element built in with each person's reaction time is shown on screen. Nineoverten.com rates Steam Reaction at a 4 out of 5. Do check it out!
The game is available over here: https://itunes.apple.com/app/steam-reaction/id588460894?mt=8. A review code was provided to Nine Over Ten 9/10 for the purpose of this review.
Powered by

Sidelines
Previous Post Temple Run 2 (iOS): A Leap Over Its Predecessor