Off The Leash (iPhone) Game Review
Big Pixel Studios are probably the masters of cute for iOS. The indie developer's first break-out title, Land-a-Panda brought about a crazy amount of cuteness to the puzzle-platformer genre. Their latest title, Off The Leash, is no different, bringing cute to a category of games that has made the iPhone their home: the type that involves a lot of running :).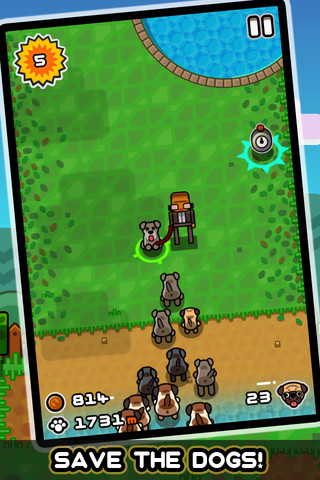 In Off The Leash, Rover, or rather, Steve the Golden Retriever is on a mission to rescue other dogs and outrun the police. Each stage is littered with obstacles, food, coins and mission objectives, and using the simple tilt-base controls, you'll need to guide Steve and other rescued dogs to the finish line before the time runs out.
Hehe, I had a lot of fun guiding a whole bunch of dogs through the levels, and eating more actually makes them go faster. There are a number of power-ups available as well, look out for the additional time power-up and the red chili which gives Steve and pals an even greater (albeit temporary) speed boost.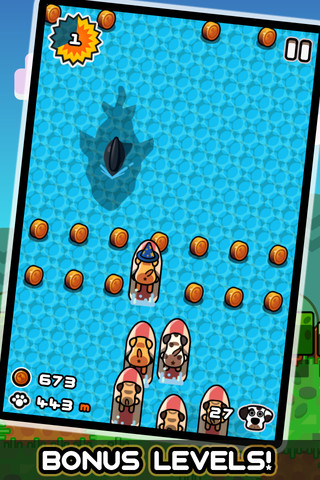 Off The Leash is available for free on the iTunes App Store, and that just makes an awesome game even awesomer (I'm not sure whether that's a word, probably picked it up from the Scott Pilgrim books or something). Nine Over Ten 9/10 rates Off The Leash at a 4.5 out of 5. Leaderboard junkies can look forward to both Game Center and OpenFeint support in the game.
Check it out over here: https://itunes.apple.com/us/app/off-the-leash/id480125356?mt=8
Powered by

Sidelines
Previous Post Spacetime Studios New MMORPG Dark Legends Teaser Trailer Out Now
Next Post MotoSikeO (iPhone) Game Review