Oriental Match-3 Delight: 10 Talismans (iPhone) Game Review
I've got to congratulate those guys at Nevosoft. They are the only studio that I know who really love to cram games that would be more at home in bigger screens into the iPhone, and even though it would seem that the games would have too much going for them on a 3.5 inch screen, they actually turn out well!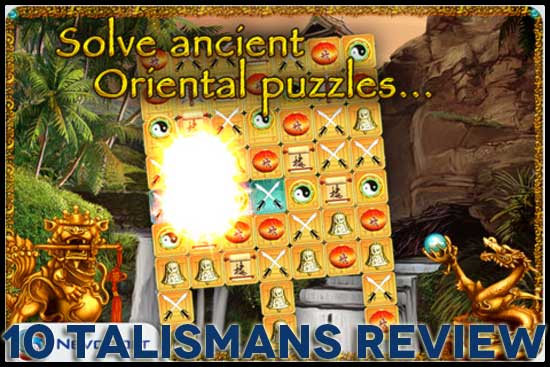 It's mind boggling really, but take for example Nevosoft's latest iOS title, 10 Talismans. It's like one of those mahjong games that use to be popular on Windows machines, but instead of matching two tiles together, 10 Talismans is a match-3 game that requires you to swap tiles around. While most people including me would comment that the tiles look really small, they don't seem to affect the level of control that the game provides.
Also, this oriental-inspired game looks really beautiful with its in-game 2D graphics, not to mention the scenery screens in between levels. I don't need to explain much about the gameplay (match-3 games are pretty self-explanatory these days), but I'll need to point out that this game is particularly addictive. The explosions from the power-ups tend to be awe-inspiring, and often take up the entire board.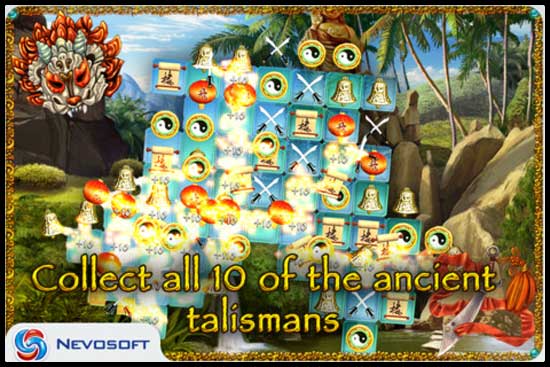 Nine Over Ten 9/10 rates 10 Talismans at a 4.5 out of 5. The game is available on the iTunes App Store for USD 1.99, check it out over here: https://itunes.apple.com/us/app/10-talismans-oriental-match/id480942642. A review code was provided to Nine Over Ten 9/10 for the purpose of this review.
Powered by

Sidelines
Previous Post Spot Kick Hero (iOS) Allows You To Bend It Like Beckham, Wilkinson, Crosby…