Adidas King of the Road Malaysia 2011 (Race Report)
I didn't take part in the Singapore edition of Adidas' King of the Road race this year, but I made it point to run in the Malaysian edition that took place earlier this morning at Sunway Pyramid. This year marked the return of KOTR in Malaysia after a year's hiatus, after THAT race in 2009 (race report from way back, here).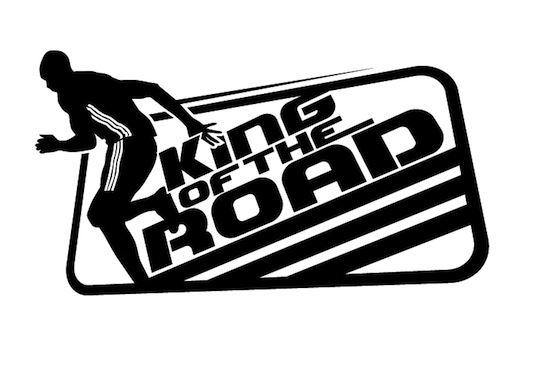 In any case, King of the Road returned strongly this year, with pretty much hallmarks to a well-organized race. The 16.8 KM event started at 6.45 AM, with runners running towards Subang before a u-turn bringing them back into the NPE. The New Pantai Expressway played host to the runners right up to the Templer interchange, where a u-turn brought us back towards Sunway Pyramid.
The fact that the race was held right next to the shopping mall meant that there was plenty of parking (but there was a terrible jam afterwards going out), and I guess that newbies would appreciate the abundance of facilities (toilets for one). The race itself featured water stations placed at regular 2-3 km intervals, you definitely can't complain with the amount of hydration available.
The only problems with the race were more environmental then anything else. The weather was hazy and despite the lack of traffic (the organizers and the police cordoned off the entire highway, thus making us runners feel like Kings of the Road), there was a bit of smog, but I guess that's a given running in the city (try the SCKLM full marathon route and you'll get the idea).
I finished the 16.8 KM course in an hour and 51 minutes, it wasn't a good time, considering the number of highway ramps in the way, and I'm not really good with u-turns. They mess with me head :P.
Two thumbs up for a great race Adidas, the turn-out was amazing. Hope to see you next year! Special thanks to all the marshals, water station crew, and the clean-up guys who you don't normally see until the end of the event.
Powered by

Sidelines
Previous Post Konami Releases Pro Evolution Soccer 2012 for iPad & iPhone
Next Post OrangePixel Proves Its 2D Mettle with Stardash (iPhone) Game Review