Move Over Tron, Hard Lines Retro Arcade Game Arriving On iOS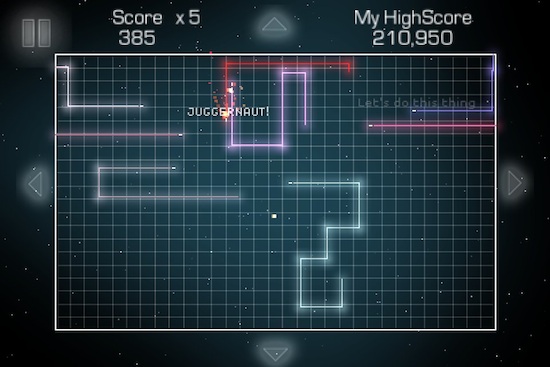 Check this out, the folks over at Spilt Milk Studios are hard at work with their upcoming iOS arcade game, Hard Lines. This is one heck of an amalgamation between Geometry Wars 2, Tron, Pacman CE and even Snake! What I like about these guys is that they are putting down their experience in developing the game in the form of an online development diary (check it out over here).
Honestly, the screenshot above doesn't do the game any justice. The trailer that they have come up with however makes amends to this as it showcases the game's pretty graphics and gameplay, along with the humourous expressions from the game's play-testers. Check out the trailer below:
Stay tuned to Nine Over Ten 9/10 as we'll be putting up more news on Hard Lines, and perhaps a review once it is up on the iTunes App Store.
Powered by

Sidelines
Previous Post X-Men: First Class Movie Review
Next Post Jelly Defence (iOS, Android, Mac) Enters The Beta Testing Phase