A Tale Of Two Formula 1 Apps On The iPhone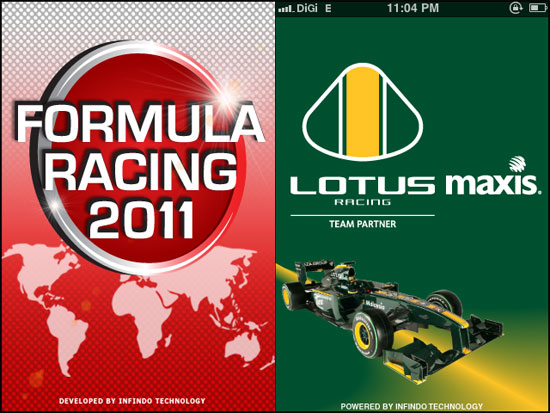 Infinido Technology's F1 2011 Premium app (https://itunes.apple.com/us/app/f1-2011-premium/id306906440?mt=8#) performed really well during last year's 2010 season. The app is full featured, featuring not only news, Formula 1 history, table standings, driver and team profiles but also the main reason to drop USD 1.99 for the app: live coverage for each and every race with live commentary for all the practice sessions, qualifying sessions and on the race day itself.
This makes the following app a strange find indeed. The Lotus Racing app is published by Maxis Mobile, but for all intents and purposes, the app is a re-skinned version of Infinido Technology's F1 2011 Premium app. A check through the list of features from both apps look like they are almost similar, and despite the fact that the Lotus Racing app doesn't state that it supports the 2011 season (after all, it was meant for the 2010 season), the screenshots taken of the app tell of a different story altogether.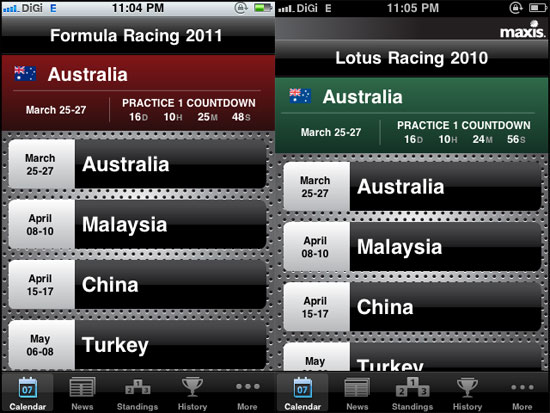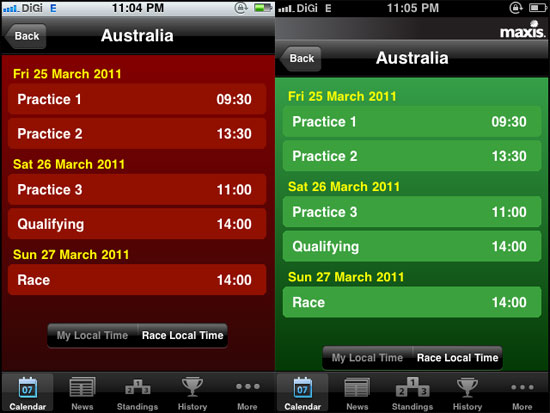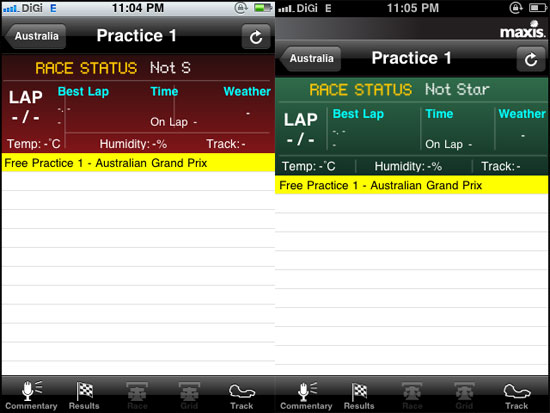 This begs the question on why one would actually want to drop USD 1.99 for the F1 2011 Premium app while the Lotus Racing app remains free of charge. Perhaps the inaugural race of the 2011 season will yield different results but I've to wait till the end of March to find out. Stay tuned, but in the mean time, check out Lotus Racing app over here: https://itunes.apple.com/us/app/lotus-racing/id366445080?mt=8
Powered by

Sidelines
Previous Post Gameloft's Rainbow Six: Shadow Vanguard Looks Like A Winner
Next Post Jelly Car 3 (iPhone) Game Review: Perfection Takes On Jelly-like Qualities