Talking Carl (iPhone) Replaced With A Cardboard Box…I Demand A Refund!
Hmm…It would seem that the developers for the popular Talking Carl app have taken off the deep end and went to town with the updates for this particular app. The iconic Carl has now been replaced with a talking cardboard box, named C.. Normally you would see this kind of ridiculous news somewhere else, but this is totally true.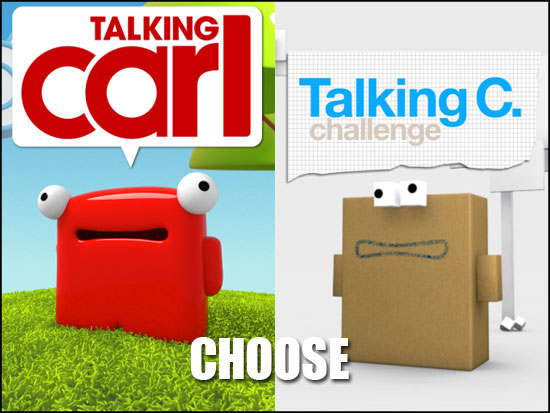 This new update comes with information on a contest for users to submit their own drawings for the Talking Carl team to incorporate into their app. But then again, why change something if it's not broken…and to add salt to injury, the app now features ads! If are like me and you want to keep Carl, whatever you do, do not update the app!
Powered by

Sidelines
Previous Post WackaMonsta (iPhone) Game Review: When Ads and Great Games Collide