TeamLava Releases Restaurant Story Universal App (iPhone/iPad) for Free!
The guys behind Farm Story and City Story (my girlfriend absolutely loves both of these games) on the iPhone, TeamLava, are back at it again, this time with Restaurant Story, an interesting take on running a restaurant based on their successful social gaming framework. Check out the press release below for further details on the game, and do note that Restaurant Story is available free-of-charge on the App Store:
SAN FRANCISCO – October 18, 2010 Leading social game developer TeamLava today announced the release of its new social diner game, Restaurant Story, for iOS devices. Users are given a persistent restaurant to design and style, with ever-increasing amounts of content to create their ideal theme restaurant.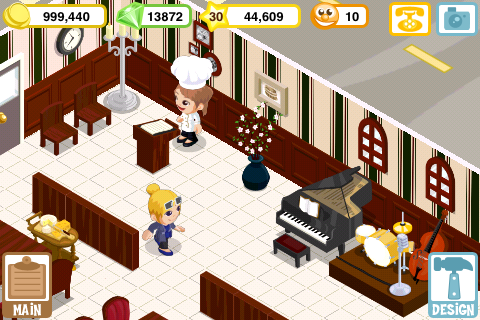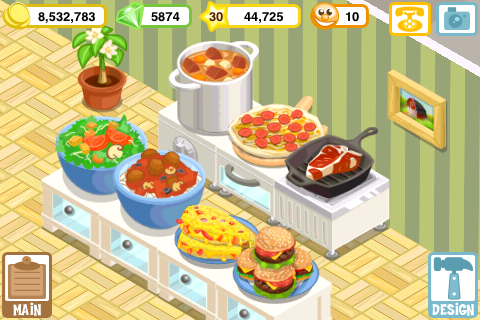 With non-stop restaurant action, unlimited design options, Facebook integration and gifting, Restaurant Story gives players the best of both social and diner genres with tons of unexpected challenges.
The third game in the popular Story series, this culinary title comes hot on the heels of Farm Story and City Story, both #1 chart-topping free iPhone and iPad social games. Don't be afraid to get your apron dirty; new content will be released EVERY WEEK so the game continually gets even better!
In Restaurant Story, players design their restaurant's layout and color scheme to establish an ideal ambiance for their customers. Then the fast action diner gaming kicks in – seat and serve customers, prepare dishes on the stove and modify restaurant design on the fly along with many other time-management jobs in the restaurant.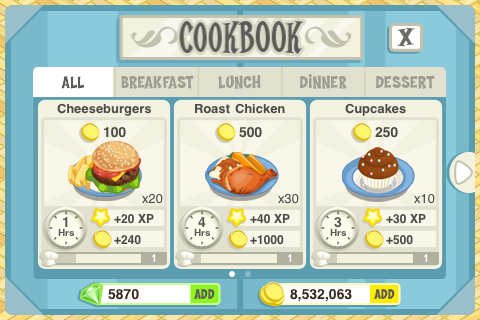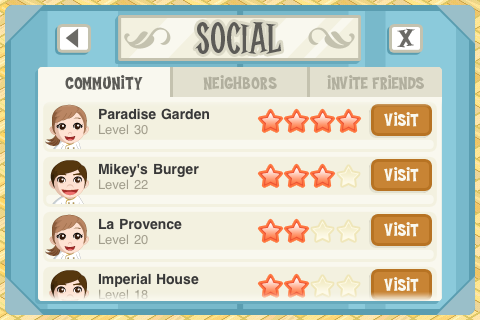 Like previous chart-topping Story games, Restaurant Story has a persistent user profile, attributes to level-up and tons of new FREE content to discover every week such as new menu items, special equipment, furniture, decorations and recipes.
Restaurant City features:
Design and build a unique restaurant with stunning variety and creativity.
FREE updates with new dishes, decorations, themes and more EVERY WEEK!
Customize and choose a top-class menu to suit your tastes.
Bright cartoon graphics optimized for Retina Display.
Showcase your restaurant and earn extra-special tips from friends.
Invite your Facebook friends to be your neighbors.
Universal app really pops on the iPad.
Exchange secret recipes with your friends.
It's FREE!
Restaurant Story is designed for iPhone, iPod touch, and iPad. A network connection is required to play. It's a free download and is available now on the App Store: https://itunes.apple.com/us/app/restaurant-story/id394807905?mt=8
Powered by

Sidelines
Previous Post Three or More: Monster Match (iPhone) Game Review – It's Halloween Time!
Next Post Apple's New Macbook Air Launched, Including Super Thin Netbook Model