X-Men Origins: Cyclops #1 – Interesting
Have you checked out the one-shot X-Men Origins: Cyclops comic book? Yup, Charles'  red-eyed boy gets his own Origins title (albeit a one-shot) and there are pretty stunning revelations within.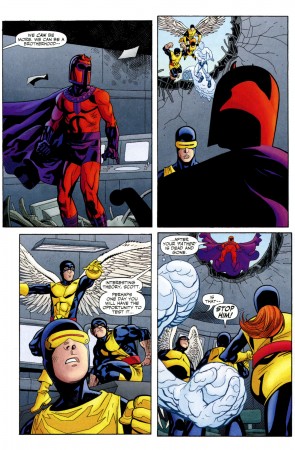 Remember Cyclops' first encounter with Magneto in an army base? Well, who would have thought that in the ensuing conversation that Scott Summers would be the one to broach the subject of a mutant brotherhood to Magneto, sowing the seeds to something that he (Cyclops) and the rest of the X-MEN would be battling.
Powered by

Sidelines
Previous Post Jenga? It's Stackus for the iPhone/iPod Touch
Next Post Today's Free iPhone Games