From the Anime/Manga: One Piece Mini Trading Figurines!
Fans of One Piece anime/manga are in luck today as the One Piece Mini Trading Figurine collection has just been released by Zacca P.A.P.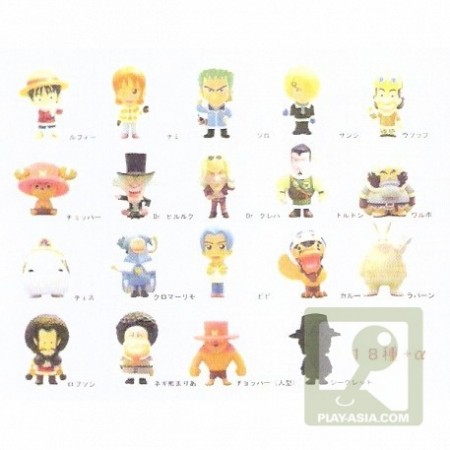 Measuring 30 to 40 mm each, this collection features a total of 18 characters + 1 secret character. Interested? The collectibles costs USD 2.90 each and Play-Asia ships out random characters, although is possible to get a full set sometimes by ordering the total number of characters. Click here for further details.
Powered by

Sidelines
Previous Post For Better or for Worse, Halo Novels
Next Post Japanese GTA (sort-of) on the Nintendo DS: A Review + Video