How to Raise Your Betting Game
Anyone who follows the football closely and enjoys placing a number of bets, both before matches and in-play, will know already that a betting exchange is where you get the tightest margins and the best odds. And there's the added advantage of being able to lay bets (accept other people's bets) as well as place your own.
But for any bettor who wants to take their betting more seriously, then it's worth downloading a betting trading app like Betpractice score grid for football so that you can manage multiple betting markets at once. This is the first betting app that displays football markets in a score grid format, which makes the process of mixing different single bets from multiple markets in a football game far easier to manage. And with Betpractice Score Grid (BSG) it's possible to place bets before the game and live in-play.
BSG was released just in time for the Brazilian World Cup and any Betfair user who had access to the app during the tournament will have had ample opportunities to see how much easier the grid format makes it to place multiple bets in multiple markets. Features such as one-click betting, a cash-out calculator, half-time assistant tool and real-time Betfair prices make the app work smoothly even for novice gamblers. The fact that you can see the net profit or loss with every possible score of a match makes it child's play to make betting choices as a user can quickly see the most profitable betting combinations across a number of football markets.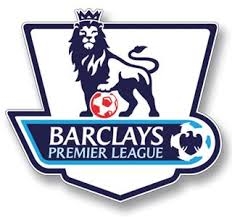 As with many of the other betting trading apps, anyone can download a 3-day trial of the full version of the software so that they can judge how the app would improve their multiple bet strategies before they decide to subscribe. And to make things even easier, a user can switch to simulation mode whenever they want to, and therefore try out new betting systems without financial risk, even after they have started paying a subscription.
The FIFA World Cup may be over for another four years, but with the Premier League season about to kick off, BSG is an app that could really benefit anyone who's looking to take their soccer betting to a more professional level.
Powered by

Sidelines
Previous Post Guardians of the Galaxy: The Universal Weapon (iOS) Game Review: One of the Best of 2014
Next Post Awesome FREE Racing Games (iOS) To Check Out This Weekend: Crazy Taxi & Formula Force Racing