See Who is Faster in Top Gear: Race The Stig (iOS, Android, Windows Phone)
Top Gear fans, fancy racing The Stig in an cute-looking, endless-runner type mobile game? It is a dream come through with the multi-platform release of Top Gear: Race The Stig. The free-to-play game, developed for BBC Worldwide by British producer Supersonic Software and publisher Mastertronic has been launch on iTunes, Amazon, Windows Phone and Google Play simultaneously today.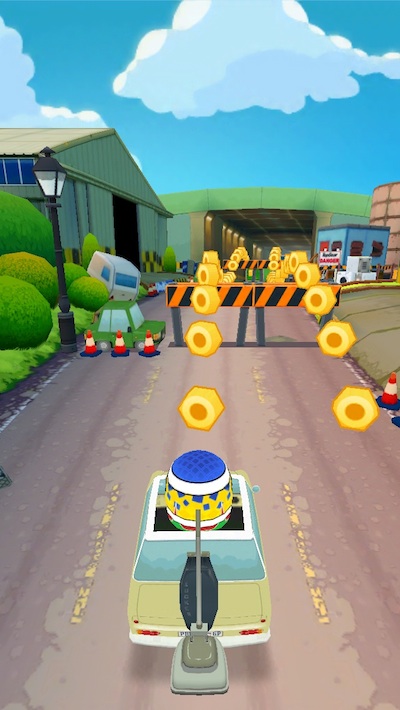 The 'endless runner' game takes players on a high-speed journey through some of the most iconic Top Gear locations where they'll have to use their skills to collect as many Golden Nuts as possible whilst jumping, ducking and dodging around obstacles and other vehicles. It wouldn't be Top Gear without the cars, and Race The Stig allows players to drive some of the series' most recognisable challenge vehicles including Richard Hammond's beloved Oliver, Jeremy's Italian police car, complete with Ben Hur wheels and James' Amphibious Triumph Herald.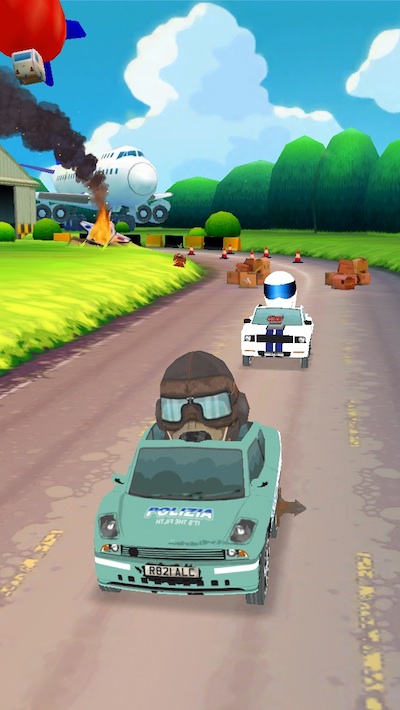 And the infamous Indestructible Pickup-truck features as the ultimate shield against destruction . All the while, players will be chased and blocked by the show's legendary tame racing driver The Stig. New content will be regularly added to the game including new iconic vehicles and locations, extra crash helmets to choose from, tougher challenges and more powerups. Players will also be encouraged to compete with their friends via social media and will be rewarded for high scores.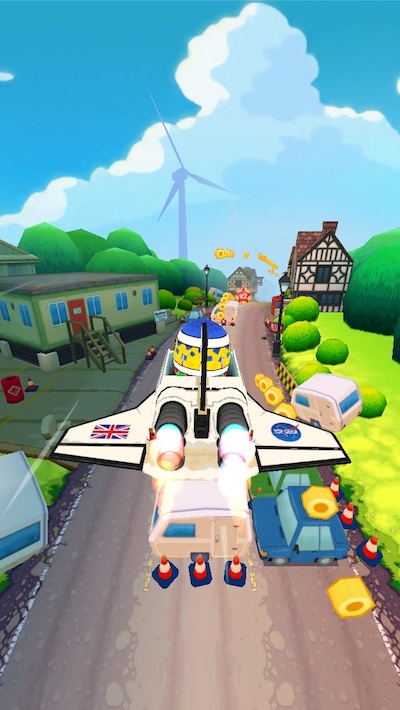 The game has been developed by the team behind the highly successful Top Gear: Stunt School Revolution which has been downloaded over 10million times around the world. Grant Dean, Head of Top Gear Games at BBC Worldwide said, "We're delighted with Top Gear: Race The Stig as we believe it brings the brand to mobile and tablet gaming like never before. It's an exciting time for Top Gear fans and gamers alike".
Check out Top Gear: Race The Stig on the iTunes App Store: https://itunes.apple.com/us/app/top-gear-race-the-stig/id675077614?mt=8
Powered by

Sidelines
Previous Post Rapper Murs Tests Your Knowledge in Hip Hop Trivia: Starring Murs (iOS)
Next Post Brooks Half Marathon 2014 Bukit Jalil: 21 KM Race Report