Origin (iOS & Android) Game Review: Solving Pretty Looking Puzzles
One thing about iOS 7's new UI aesthetic is that it lends itself very well to puzzle games, leading to games that reminded me of the zen-like design of the bit Generations titles that Nintendo had for the GBA. One such good looking example would be Origin, a brand new free-to-play puzzle game by Cambodian indie game developers Sompom Creative Studio. The multi coloured blocks and circles (called pins in game) look like Tetris blocks and the concept to playing the game works around the idea of colour matching.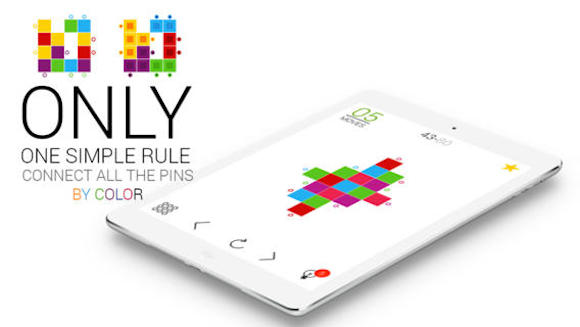 Instead of matching blocks of the same colour, players have to move the blocks around to match pins of the same colour and pins on the other hand are unmovable. That's a very interesting twist as some levels can be decided by just swiping one particular block either to the left, right, top or down. It's also important to note that there's a finite number of moves allocated in each level with some only allowing one move!
Origin is pretty much playable without in-app purchases, and all of the 350 puzzles are available from the on-set. Sure you may buy a number of hints but from my experience the puzzles themselves are nice little brain teasers without being overwhelmingly difficult (can't say the same for the previous puzzle game I reviewed). Nine Over Ten 9/10 rates Origin at a 4.5 out of 5.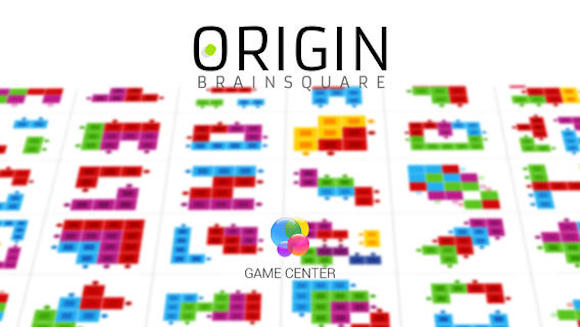 Origin is available for FREE on the iTunes App Store for iOS devices, check it out over here: https://itunes.apple.com/app/id767227669. The game is also available on the Google Play Store for Android devices: https://play.google.com/store/apps/details?id=com.sompom.origin
Powered by

Sidelines
Previous Post LEGO Legends of CHIMA Online Makes iOS Debut, Now Available on iTunes App Store
Next Post Rapper Murs Tests Your Knowledge in Hip Hop Trivia: Starring Murs (iOS)