A Look Back on Mobile Gaming
The mobile gaming platform is huge, with an expected annual growth of 23.6% to $60 billion by 2017. With around one million different apps on Android alone, it's hard to imagine that this billion dollar industry started off with the monochromatic and thrills-free icon that is Snake. Launching on the now archaic Nokia 6110, Snake was a simple game that required players to navigate a pixelated snake around their mobile screen, collecting blocks and avoiding walls. Although it seems simplistic by today's standards, Snake captivated users on more than 350 million phones and introduced the world to the potential of the mobile game.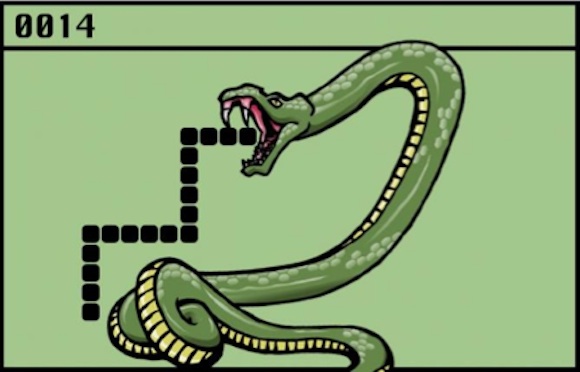 The game's success led to a number of mobile innovations. Several companies began to develop WAP, which enabled game-related data to be transferred by mobile devices via a remote server. Although this was primitive at the time, it did attract game developers to the potential of the platform. As colour screen and Java programming language support became available on new mobile models, more and more focus was placed on the phenomenon of mobile gaming.
The early noughties saw a number of classic arcade titles migrate onto mobiles, including Tetris in 2000 and Asteroid Zone in 2004, which resurrected the classic 1979 Atari game. However, it wasn't until Apple launched the App Store on the iPhone 3G back in 2008 that the abundance of original apps came to light.The 'wide-open' market gave third-party developers the opportunity to release their titles to a wide audience for a relatively small cost. As a result, a plethora of hit games become available, ranging from the 2009 Paper Toss that reached 50 million downloads within a year of release, to the most downloaded app of all time Angry Birds.
The roll-out of 3G and the availability of better connection speeds also gave rise to online gaming on a mobile device, with the gambling sector receiving a significant boost. As the brands began tailoring their sites to the platform, user numbers rose. The number of mobile gamblers is expected to grow by 100 million to 164 million by 2018, with a variety of real-money gaming brands inviting potential players to join the likes of Royal Vegas online casino
The mobile gaming sector isn't only boosting online sectors, but it is also providing an improved gaming experience for users as well. With the number of active mobile users expected to reach 7.3 billion this year, the technology is always advancing to offer a better and more captivating gaming experience.
We have to look no further than wearable gadgets, such as Google Glass, to see where the potential future for the industry lies. As the availability of head-mounted displays increase, we could see game apps that allow players to fully immerse themselves in their gameplay. With a number of games already available on Google Glass, it's not too much of a stretch of the imagination to expect our mobile games to move from the palm of our hands and into the world around us.
Powered by

Sidelines
Previous Post Beat the Monday Blues with Two FREE and AWESOME iOS & Android Indie Games
Next Post Lost Oddies (iOS) Game Review: Cracking Your Head Over Game Difficulty and In-App Purchases