Hit iOS Game Swarm of the Dead Introduces Shaolin Kungfu Monks in New Update
Shaolin Kungfu Monks have found their way into the virtual world of iOS game Swarm of the Dead (SOTD), a Zombie themed real time strategy game released in October 2013. SOTD's first content update features 30 new maps, and also a Chinese theme with Shaolin Kungfu Monks and Chinese zombies "Jiangshi", which is in response to the encouraging download and revenue from the China's iOS gamers. It is also going on Android, which makes up the majority of China's mobile market.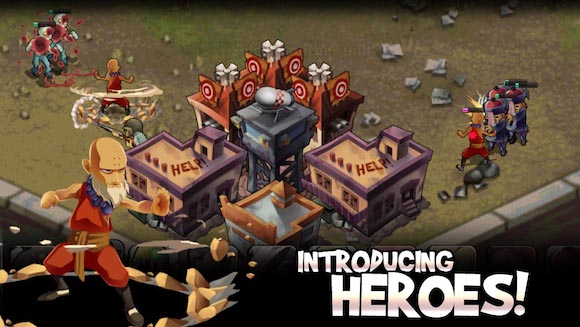 Since its release three months ago, the game has been constantly featured under What's Hot (Strategy and Action) in China and Japan, despite zero local marketing efforts by its creators, Singapore-based OrionArts. Its current performance in the two countries can be attributed to its Chinese and Japanese text support, timely release during last Halloween (a festival which is quickly gaining popularity in other parts of the world), and the game's quirky and quality game art that is contained within 50 MB.
Especially for the Chinese market, being able to play SOTD offline makes it easier to retain its gamers as they can play on the go without worrying about connection issues and incurring extra data charges.Japanese Samurai NPCs are slated to appear in the update following the Chinese Monks. Beyond that, players can also expect representatives from many more countries and cultures as the developers attempt to build a more multidimensional game world in SOTD.
Swarm of the Dead is available on the iTunes App Store for FREE, check  it out over here: https://itunes.apple.com/app/swarm-of-the-dead/id594386807
Powered by

Sidelines
Previous Post Horror Puzzle Platformer Grimind Now Available on Steam (Mac, PC & Linux)
Next Post Wait Just One More Frigging Turn!