Loot Hero (iOS): Hello Grinding, Meet Speed Running
Loot Hero brought a smile to my face when I first loaded it up on the iPad. The premise for this 2D running game by indie developer VaragtP is really simple, run your character (who looks like a knight running around with a joust stick) through enemies peppering each stage in the game. Each stage consists of interconnected levels and plowing through them will net you sweet, sweet loot which you can use to upgrade your character in order to better face your foes.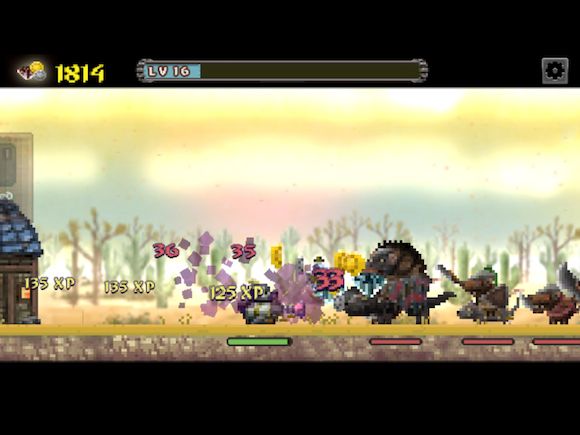 Grinding is highly encourage in the game as enemies towards the end of each stage can be really tough; you'll be inclined to make use of the fact that enemies respawn! Yup, it's a simply a case of killing enemies (multiple times over if need be), upgrading your character and then trashing the end-stage boss… a perfect blend of grinding and speed running. The game gets harder and the stages repeat themselves and the challenge here is to make sure your character is up to scratch.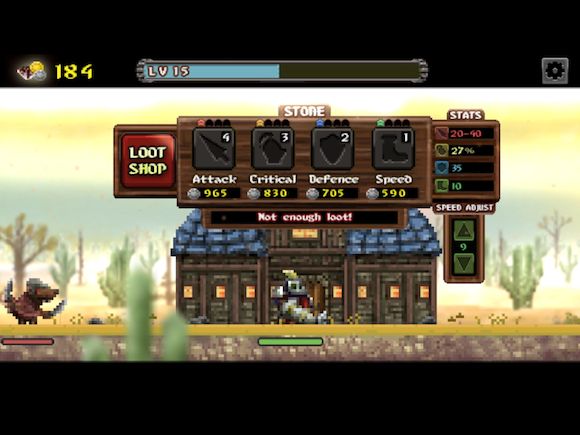 The simple mechanics are embellished with an awesome looking parallax scrolling pseudo 2D/3D UI with plenty of soft focus thrown in (a nice touch) which needs to be seen to be believed. Nine Over Ten 9/10 rates Loot Hero at a 5 out of 5, it's just so fun! Go get the game if you haven't done so yet, it's available on the iTunes App Store for just 99 cents: https://itunes.apple.com/us/app/loot-hero/id783213197?mt=8
A  review code was provided to Nine Over Ten 9/10 for the purpose of this review.
Powered by

Sidelines
Previous Post Sci-Fi TV Series Falling Skies Gets Mobile Game for iOS & Android Platforms
Next Post Real Cricket 2014 Set To Hit iOS, Android, BlackBerry and Windows Phone Platforms in a Big Way