Sci-Fi TV Series Falling Skies Gets Mobile Game for iOS & Android Platforms
Are you a fan of the sci-fi TV series Falling Skies and love Tower Defense/Strategy games at the same time? Good, as there's a new mobile game in town based on the aftermath of season 3 of Falling Skies and will have players picking a side (alien or human), building bases, defending them against attacks and attacking enemy ones. Titled Falling Skies Planetary Warfare, the game is available for both iOS and Android platforms. Check out the press release below for more details and screenshots: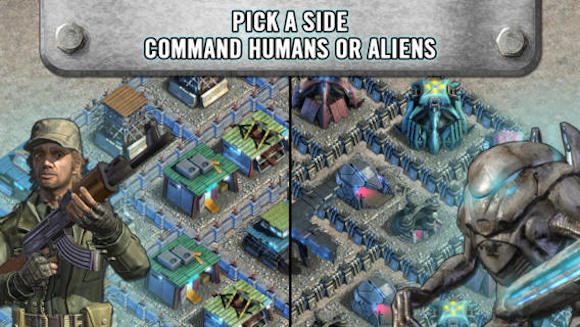 Survival of the Human race is at stake and it's time to join the fight and pick a side. Worldwide video game publisher Little Orbit, alongside TNT, today announced the launch of Falling Skies Planetary Warfare, the new title available in the App Store and Google Play, based on TNT's epic drama series Falling Skies. In this free-to-play strategy game for all ages, players can choose a side and join the battle for Earth, either as commander of the human resistance or as an alien invader. The game is available for free on the iTunes App Store here and on Google Play here.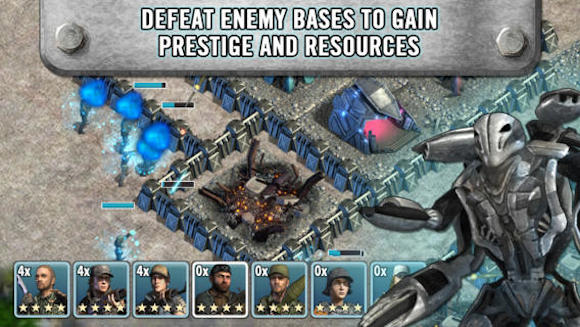 "Many classic titles have explored the aliens vs. humans conflict, and we wanted Falling Skies Planetary Warfare to be reminiscent of those games," said Matt Scott, CEO of Little Orbit.  "It will be up to players to pick a side and craft their own strategy to beat challenging adversaries – or their friends."
Falling Skies Planetary Warfare is set in the aftermath of season three of Falling Skies, TNT's alien-invasion drama from DreamWorks Television and executive producer Steven Spielberg, and starring Noah Wyle. The game opens with players choosing to fight as humans or the alien force. Once a side is chosen, they must then construct and maintain a base, defending it against swift incoming attacks from enemy forces made up of other players throughout North America.
Fighting extraterrestrial invaders or becoming an alien commander determined to wipe out the human race, players will build up their own militia and battle the enemy in a global wartime bid for ultimate power. Throughout the game, players must manage their resources including metal, food and ore, before an enemy attacks and steals it out from under their nose…or chitin.  By training and deploying troops, players can build prestige and accrue additional resources for their side.  Additionally, they can access the Global Conflict Status to check on the progress of all players, both human and alien combatants.
"Falling Skies Planetary Warfare adds a new dimension to the powerful drama of Falling Skies," said Dennis Adamovich, senior vice president of digital, affiliate, lifestyle and enterprise commerce for TNT, TBS and Turner Classic Movies (TCM). "This game is a great way for fans to immerse themselves in the world of Falling Skies, playing their own part in a war that will decide the fate of humanity."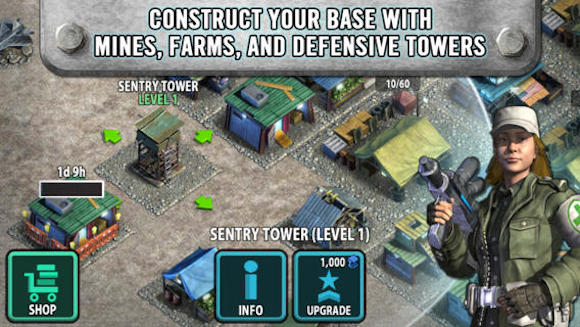 "Falling Skies is a fantastic show, and we're going to be exploring some fun storylines with the writers as the new season gets closer. This is a new opportunity for new and old fans to play a game that will evolve as the plot on television evolves," says Scott. Falling Skies Planetary Warfare is now available for iOS and Android platforms.
Powered by

Sidelines
Previous Post Broken Sword 5 – The Serpent's Curse: Episode One Makes It To iOS Devices, Available Now!
Next Post Loot Hero (iOS): Hello Grinding, Meet Speed Running