New Games Saturday: Kid Aviator & Grandpa and the Zombies Released For iOS & Android
Two cool games came out for both iOS and Android yesterday. First up we have Mattia Fortunati Games' Kid Aviator, an endless flyer where the main character Kid, a daring aviator-in-the-making, takes flight with the help of a circus cannon. Players tilt their phone or tablet to dodge, swipe to drag obstacles out of the way, and tap to destroy hazards like glass bottles and overly-aggressive piñatas as they gain altitude.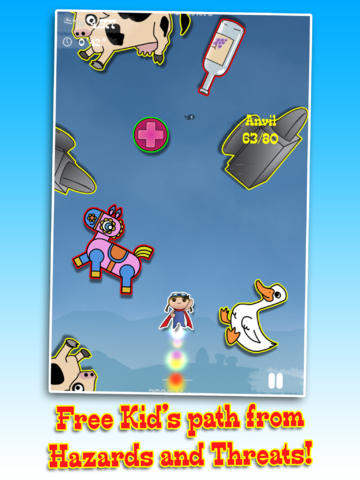 "Kids and kids at heart love the idea of flying. We dream and fantasize about it, but most of us never get a chance to fly in real life," said Kid Aviator developer, Mattia Fortunati. "Kid Aviator allows us to take flight from a cannon and explore the world above. Sometimes surreal, usually frantic, Kid Aviator makes the dream tangible for a few minutes at a time. We hope you enjoy playing it as much we enjoyed making it :)"
The game is available for just USD 0.99 for Android [https://play.google.com/store/apps/details?id=com.mattiafortunati.kidaviator] and iOS [https://itunes.apple.com/us/app/kid-aviator/id662533973?l=it&ls=1&mt=8].
The second game is Tivola Publishing's Grandpa and the Zombies. In this 2D puzzle title, players have to guide Grandpa Willy on his wheelchair around three thrilling worlds and over 90 levels in search of candy and a way out and the levels are filled to the brim with the craziest of the undead, including stinky Halitosis Jack or the Forklift of Evil.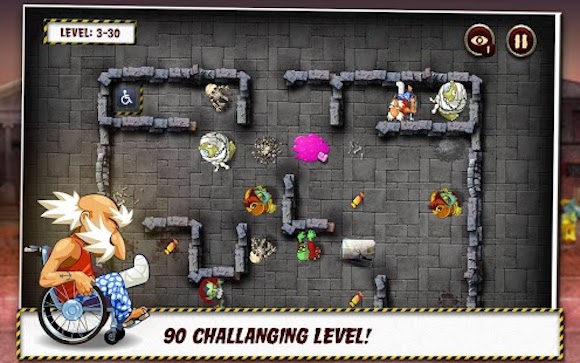 Grandpa Willy's wheelchair keeps on rolling until he encounters an obstacle. Preferably, that should not be a zombie. Players have to avoid the obstacles, traps and dangers awaiting them, as well as leading the zombies astray. Only a brainy tactic can lead out of the puzzling mazes and into the saving elevator. "Grandpa and the Zombies is the first casual game app by Tivola", says managing director Hendrik Peeters. "A crazy game for the whole family, in which you have to use your brain to beat the levels. With this, we are expanding our portfolio and continue 2013's success."
Grandpa and the Zombies is available for USD 0.99 for Android https://play.google.com/store/apps/details?id=com.tivola.grandpa and iOS https://itunes.apple.com/app/id711638040
Powered by

Sidelines
Previous Post SteelSeries Stratus Wireless Gaming Controller Now Available for iOS Devices
Next Post Celebrate the Lunar New Year with Marvel Run Jump Smash! and The Great Martian War