SteelSeries Stratus Wireless Gaming Controller Now Available for iOS Devices
It's here! The wait's over for iOS gamers as SteelSeries has made available the brand new SteelSeries Stratus Wireless Gaming Controller at Apple Stores and at Apple.com for USD 79.99. This is the only wireless iOS game controller out in the market and works for the iPad, iPhone and iPod touch running on iOS 7.  That had tongues wagging the moment SteelSeries announced that it was working on such a controller. Check out  the press release for more details and product shots: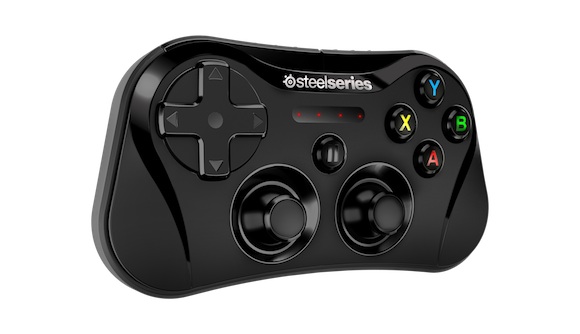 SteelSeries, a global leader in the gaming peripherals and accessories market, today revealed that the Stratus Wireless Gaming Controller, the only iOS controller that is wireless and that works with iPad®, iPhone®, and iPod touch® is now available at Apple stores and at Apple.com for $79.99/ €79.99.  The device, introduced at the Consumer Electronics Show (CES) earlier this month, is specifically designed for console-style gameplay on iPad®, iPhone®, and iPod touch® running iOS 7 with supported, controller-enabled games.
"The media and consumer reaction to the announcement of the Stratus Controller at CES really demonstrated the power behind this product, and the new category of gaming we can enable by working together with Apple," said Bruce Hawver, SteelSeries CEO.  "More than ever, we see the power of this platform and we want to make every effort to make it accessible to as many consumers as possible.  We have therefore worked closely with our retail partners and suppliers with the objective of lowering the retail price target without changing any of the terrific features of this product."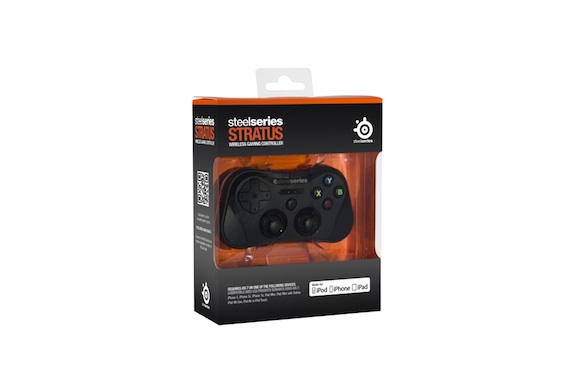 "Since our inception, SteelSeries has been committed to not only making great and innovative products, but also to investing considerable time and resources into building a global gaming community.  Working diligently with our suppliers to lower the MSRP, which we believe will help welcome a new world of gamers into this exciting space, allows us to stay true to our roots and provide consumers everywhere an exceptional value," said Jacob Wolff-Petersen, SteelSeries Founder.
SteelSeries will honor the launch price of $79.99 / €79.99 on all pre-orders it has already taken for the controller on its websites globally. For more information about the Stratus Controller, please visit https://steelseries.com/stratus.
Powered by

Sidelines
Previous Post Table Top Racing Takes Google Play Store By Storm For FREE!
Next Post New Games Saturday: Kid Aviator & Grandpa and the Zombies Released For iOS & Android