Battle Supremacy (iOS): Open World Tank Battles Make Stunning Debut on App Store
The folks at Atypical Games, the Apple Design Award-winning creator of the airplane dogfighting series, Sky Gamblers, today released their next war title that sets a new bar for technology in mobile gaming; Battle Supremacy for iOS devices. The fully open-world tank battle game, complete with a console-quality interactive world, is now on the App Store for $4.99: https://itunes.apple.com/us/app/battle-supremacy/id725222149?ls=1&mt=8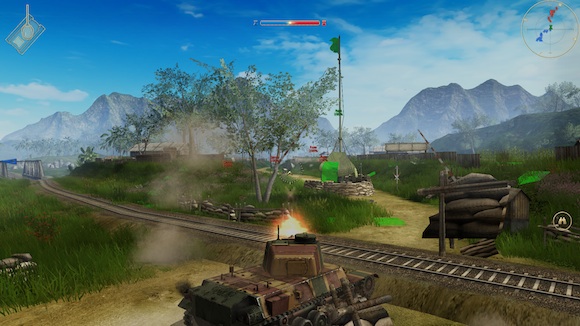 Battle Supremacy puts players on the frontlines in real cities, beaches, forests, and mountainside villages, complete with weather changes, rolling hills, and plenty of other tanks to blast into shreds. Featuring Atypical Games' renowned graphics churning out photo-realistic visuals utilizing OpenGL ES 3.0, the game sports fully interactive environments with trees that sway with the wind and buildings that can be destroyed to clear an escape route or expose the enemy.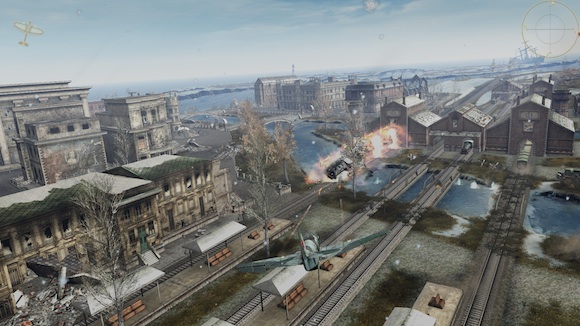 Realistic wildlife also scurry away in fear should players disturb them! Beyond a variety of historically accurate World War II tanks, players will take the helm of other vehicles including jeeps, light armor vehicles, boats, as well as airplanes… Battle Supremacy hasn't forgotten its Sky Gamblers roots! The game features multiplayer modes such as Team Death Match, Domination, and King of the Hill, as well as Game Center duels. Battle Supremacy's offline single player mode has 12 different missions to its name.
Powered by

Sidelines
Previous Post Phrasalstein (iOS & Android): Learn English with Mary Shelly and Horror Movies for FREE!
Next Post Chain Reactors Slots Review