Symmetrain (iOS) Game Review: Awesome Spot-The-Difference Game with Tintin Comic Book Visuals
Spot-the-difference games can be pretty dour affairs since what you'd normally see in a typical spot-the-difference game would be a finite number of differences in each level which you discover at a slow, molly-coddly pace. But how about if you add certain gameplay elements from the endless runner genre, you would have a game that not only has infinite number of differences and a blink-and-you'll-miss your chance to highlight the difference style of play. That's exactly what we need in a spot-the-difference game, and Black Pants Game Studio's latest iOS offering, Symmetrain has that in spades.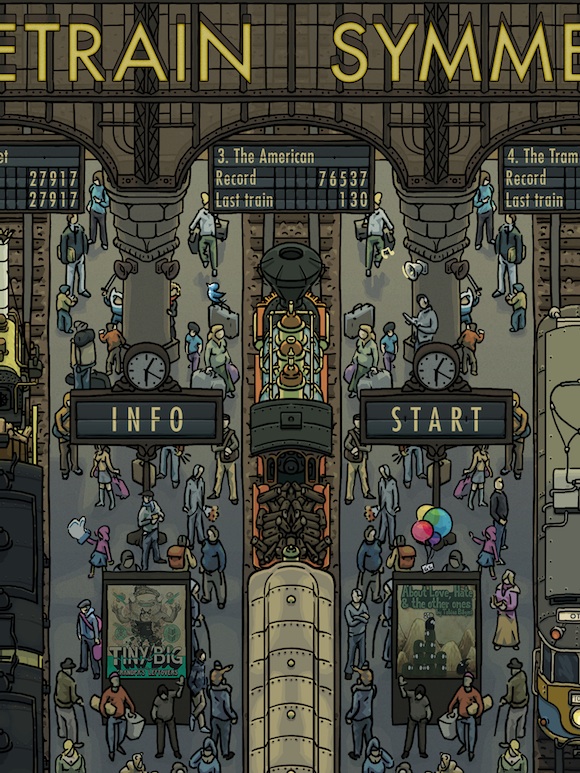 Basically the premise of the game is simple, pick a train, and as it leaves the station, players will discover that the landscapes on both the left and right side of the screen are mirrored. Players have to pick out the differences by tapping on the screen, and if you miss one, a life gets deducted. Additional lives are earned by passing through the next station (the train doesn't stop, mind you), and doing well by spotting all the differences from one station to another will earn you multiplier bonuses as well. If things get overwhelming, there's the e-brake to slow things down as things will go faster and faster as you pass more stations.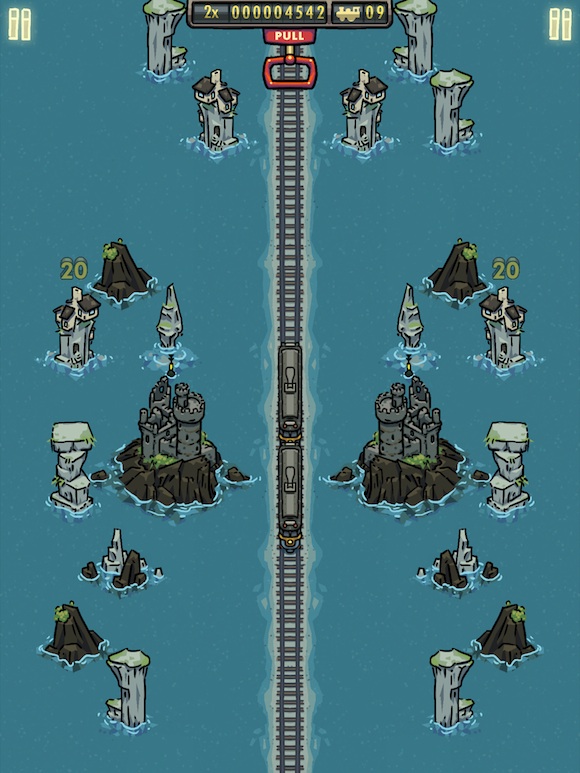 There are quite a number of trains to unlock by hitting a certain points limit with the most recent train you have, and you'll WANT to unlock them ,as the landscape for each of them are totally different. There are Game Center achievements and online leaderboards which are based on the trains. The leaderboards add a nice touch to the competition as well. Innovative gameplay aside, there's one thing that I really want to highlight about Symmetrain, and that would be the graphics. Not every game can boast graphics that are almost Tintin-comic-book-like, but Symmetrain does, and it's totally awesome!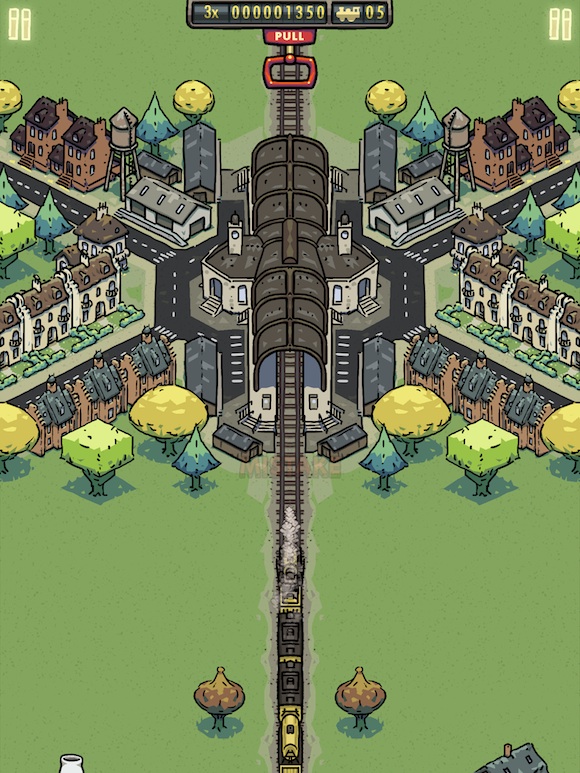 Check out the landscapes, the typeface and even the stations. The game simply looks brilliant. If I were to give an award for the game with the best 2D graphics and artwork for 2013, it definitely would be Symmetrain. Nine Over Ten 9/10 rates Symmetrain at a 5 out of 5. Totally Recommended. The game is available on the iOS App Store for just 99 cents. Check it out over here: https://itunes.apple.com/app/symmetrain/id725274537
A review code was provided to Nineoverten.com for the purpose of this review.
Powered by

Sidelines
Previous Post Ring.MD: Transforming Healthcare
Next Post SteelSeries Stratus Wireless Gaming Controller Changes The Game For iOS 7 Gaming