Bubbles Under the Sea Takes Bubble Shooters To Another Level on iOS Devices
If you like bubble shooters on the iPhone, you've not seen anything yet until you check out Dutch indie developer Rodo's latest iOS title, Bubbles Under the Sea. Made using the physics engine Box2D and featuring gameplay which makes use of both touch and tilt controls, the bubbles move naturally elevating the bubble shooter concept from a simple pastime to a challenging and addictive game.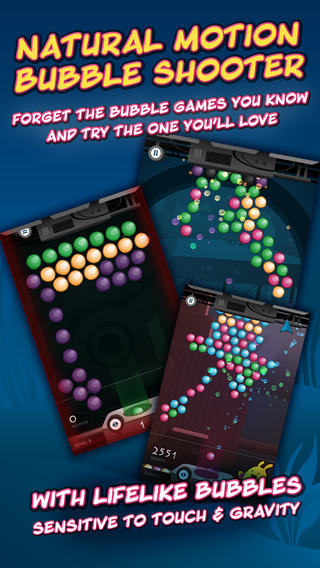 The game is available for FREE on the iOS App Store, with three gameplay modes. The Adventure Mode features 25 levels of challenging puzzles, with more to come from Rodo. The QuickPlay mode tests players on how far can they go  with 50 shots, while the Endless mode just lets folks to zone out with endless bubbles. Bubbles Under the Sea has responsive music and sound effects to go with the gameplay, making it an even more immersive experience.
Check out the game right over here: https://itunes.apple.com/us/app/bubbles-under-the-sea/id699637021
Powered by

Sidelines
Previous Post Real Boxing, Now With iOS 7 Controller Support And At Just 99 Cents!
Next Post Bringing On The Pain: XCOM Enemy Within (Mac) Game Review