Real Boxing, Now With iOS 7 Controller Support And At Just 99 Cents!
Remember we reviewed Real Boxing back in December 2012 (check it out here)? With the release of iOS 7 this year and the gamepad support that comes with the new OS, the folks at Vivid Games have decided to give Real Boxing a pretty cool upgrade. Yup, you guessed it, the game will be updated this December 19th with controller compatibility, not just on iOS 7 but also for the Android tablet Wikipad.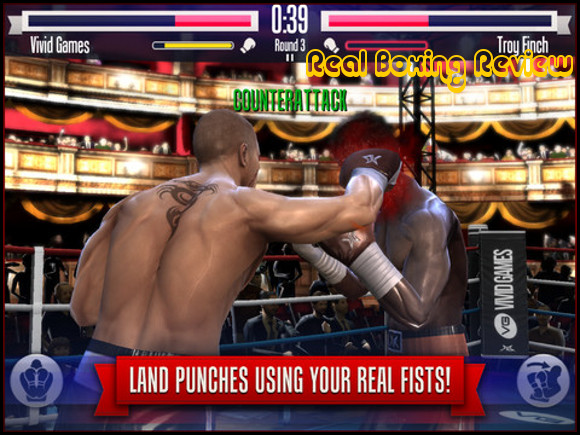 al
This update comes together with improvements to the multiplayer matchmaking system and a new customization pack branded by Mixed Martial Arts clothing company PunchTown. Vivid's collaboration with MMA and boxing clothing brand PunchTown means that players can also now enjoy a "PunchTown Pack" of downloadable content such as highly stylised boots, gloves, shorts and tattoos to enhance their fighter's appearance and performance.

Real Boxing's new compatibility with iOS 7 controllers and the Wikipad gaming tablet allows players to fight in multiple tournaments and real-world venues using analogue controls instead of touch screen. In addition, a new and improved multiplayer function that enables players to easily locate more opponents in a shorter space of time delivers a heightened gaming experience. To mark the launch in time for the holiday season, Vivid has also added snow effects and ring girls in Santa costumes to the game for a limited period to give things a special festive flair.
Real Boxing features an immersive Career Mode in which players compete in multiple tournaments staged in real-world venues in their quest to become World Champion. To compete for the title, players must take on over 30 opponents, each with their own unique fighting style. Players can also improve their boxer's core skills through a series of mini games including skipping rope, heavy bag and mini bag training drills.
Real Boxing now also includes a wager system that enables gamers to bet in-game currency on the outcome of their own fight and win more coins that can then be used to unlock new items and upgrades. Players are also able to use their virtual currency to buy lottery tickets that give them a chance of winning a temporary performance-enhancing boost in matches.
The game is available at a promo price of 99 cents over at the iOS App Store: https://itunes.apple.com/us/app/real-boxing/id534473264 and Google Play: https://play.google.com/store/apps/details?id=com.vividgames.realboxing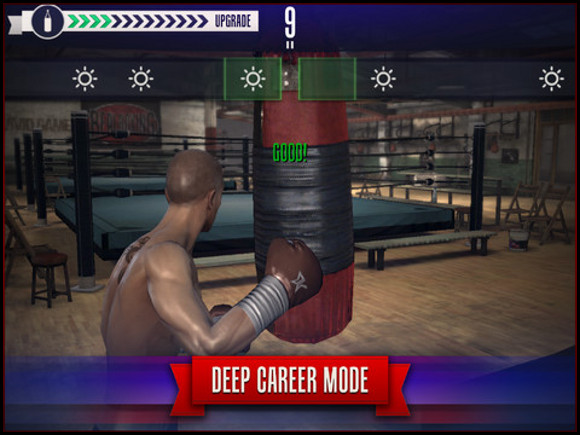 Powered by

Sidelines
Previous Post Unravel (iOS) Game Review: Simple & Utterly Brilliant
Next Post Bubbles Under the Sea Takes Bubble Shooters To Another Level on iOS Devices