Mech Conquest (iOS & Android) Game Review: Blow Stuff Up Across The Galaxy!
I've been playing quite a far bit of Hourblast Games' latest iOS game, Mech Conquest. The game is a 3D action-strategy title featuring turn-based mech combat, kinda like the Front Mission games, but with a whole lot of planet hopping (like Mechwarrior) and freemium features. The planet-hopping/space exploration bit is quite interesting, in which players are part of a larger Faction, waging war across the galaxy.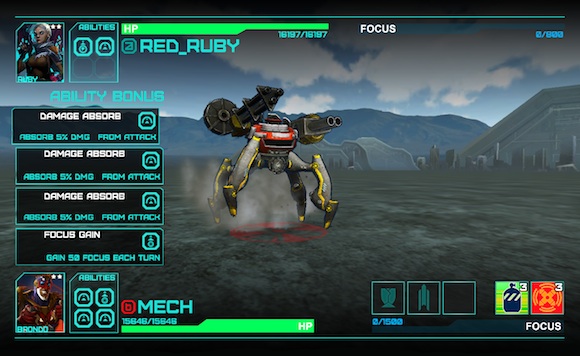 In order to do so, players maintain fleets of starships. Players can build and upgrade their ships, which range from mining to research vessels, and all of them contribute to your war effort which involves heading over to planets and either defending from or attacking the enemy Faction with MECHS! Battles consume fuel, which prevents players from engaging in too many battles in a given time. It's a pretty common mechanic in free-to-play games, but in the case of Mech Conquest, players can always request help from their friends for more fuel. This is where the game encourages you to take to Facebook and recruit your pals to join the game.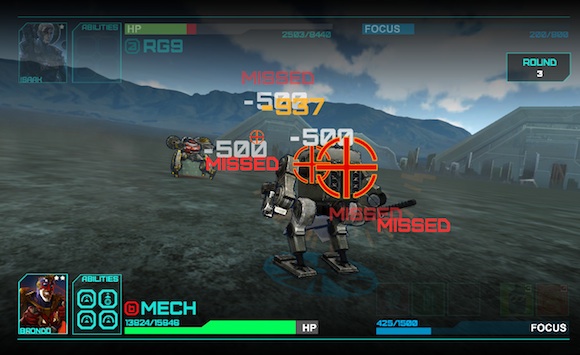 Graphics-wise, the mech battles themselves are cell shaded affairs, in contrast to the  3D models of the player's space fleet. It's as if Jet Set Radio had an offspring with the PC title Homeworld. Anyways, during battle, players and their opponents take turns to attack and players have the opportunity to tap on the screen in a mini-game of sorts to increase the amount of damage inflicted on the opposing mech. Players get to launch special weapons and power-ups to turn the tide of a battle into their favour.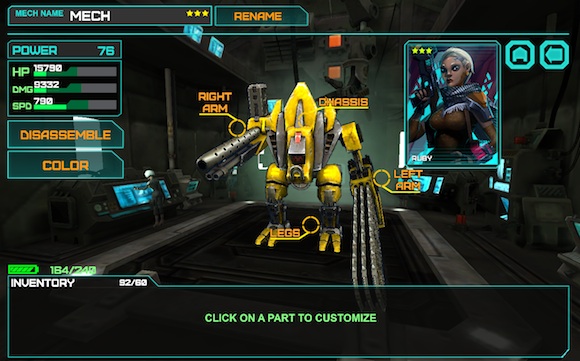 The pilots, weapons and mechs, well mech parts, are obtained through packs which are purchased using currency earned from fighting and winning battles. This has a slight collectible card game feel and do note that you can only assemble a completed mech if you have all the parts. While you don't really need to spend some real cash in the game, investing a little to get some good parts seems to be a pretty sound move IMHO. In any case, the game has an online leaderboard so getting a leg-up is something to consider.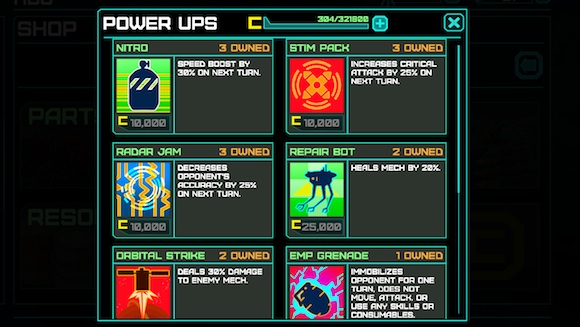 Mech Conquest is a freemium title that would require dedication on part of the player in order for the player to succeed. Gameplay-wise, it offers up an interesting smorgasbord of fleet management, galaxy-wide Faction-based warfare, mech battles and the CCG-feel mentioned earlier, and I can't help but feel impressed at the scale and ambition shown by the game. We rate Mech Conquest at a 4.5 out of 5. HIGHLY RECOMMENDED.
The game is available for free on the iOS App Store: https://itunes.apple.com/us/app/mech-conquest/id732435057 and on Google Play: https://play.google.com/store/apps/details?id=com.hourblastgames.mechconquest&hl=en.
A review code for the iOS version of Mech Conquest was provided to Nine Over Ten 9/10 for the purpose of this review.
Powered by

Sidelines
Previous Post Pure Pinball (iOS) Game Review: Awesome Game, Great AirPlay View
Next Post Unravel (iOS) Game Review: Simple & Utterly Brilliant